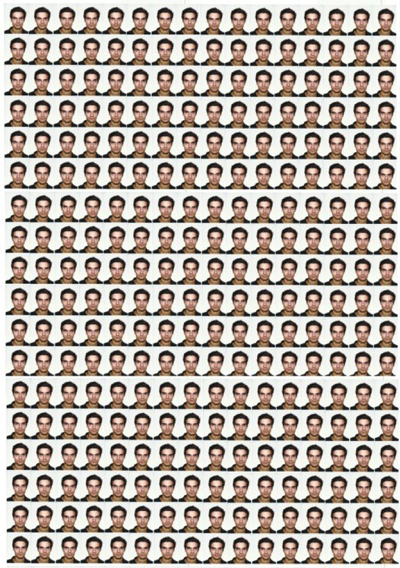 Artist in residence from October 2013 – January 2014
Thibault de Gialluly was born in 1987 in Paris and graduated from Paris fine art school in 2012. The nascent work of Thibault de Gialluly expresses an incredible appetite, a need to seize the political thing, a deep need to understand the sociological patchwork of the politic, and bulimic rereading of history. He tried to think, to believe, to fight, and to reject populism from all sides. However, this very artist can make the formal quality of his work unaffected by politics. It is common for this type of commitment to lock work in a simple slogan, quickly disabled by the news. The labyrinthine "assemblages" of Thibault de Gialluly, consisting of drawings, texts, and photographs are mental territories, mapping history of thought and political action, puzzles that no parts actually correspond to one another – a dramatic vision of the world, with different borders from the ones we know. Beside creating official drafts, these assemblages serve as legend to the cartography, mixing them in order and confronting the politics of truth. Thibault de Gialluly is represented by the gallery Aline Vidal in Paris.
For more information on his work, please visit his website.
Selected works:
Le Chateau Ministere En Espagne (Castle Ministry In Spain) marker and ink on paper 112 x 156 cm 2013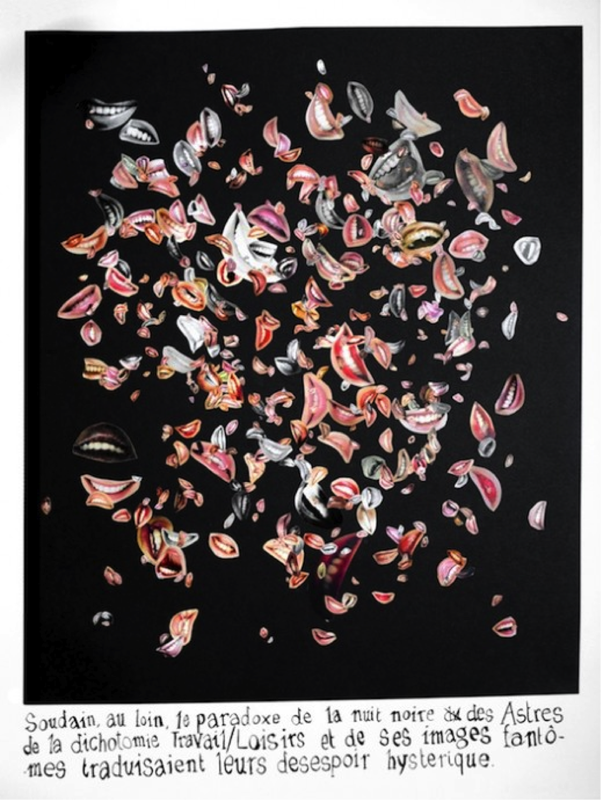 Soudain au loin (Suddenly in the distance) mixed media 50 x 65 cm 2013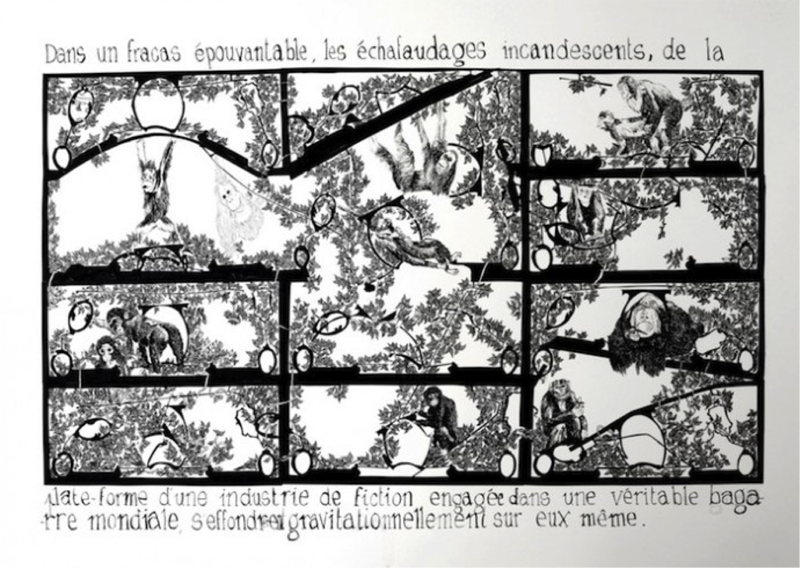 Monnaie de singe (Monkey Madness) marker and ink on paper 50 x 70 cm 2013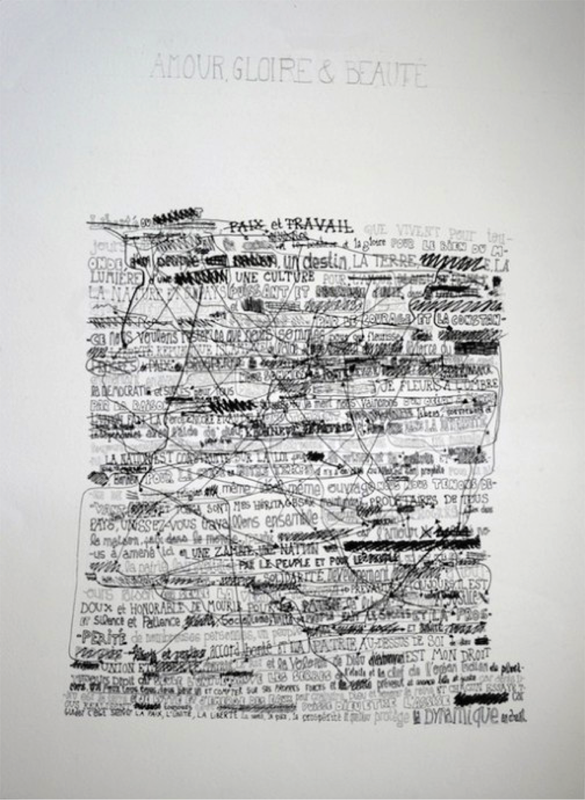 Amour gloire et beauté (The Bold And Beautiful) Marker and ink on paper 50 x 65 cm 2012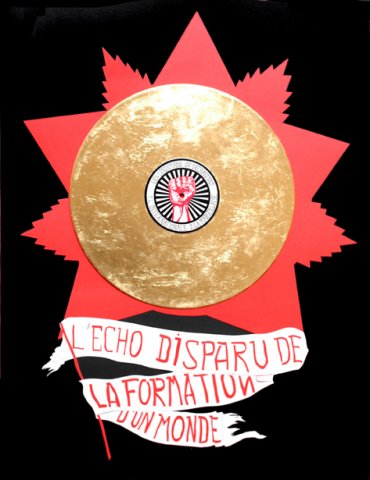 Un Petit Écho Disparu De La Formation D'un Monde felt and gold leaf 50 x 65 cm 2012