In addition to supporting the artists of today, Thaillywood is also committed to giving back to the artists of tomorrow. To this end, Thaillywood has formed Thaillykids, a community outreach program that connects Thaillywood's artists with kids in the local Thai community through a dynamic art workshop program.The dialogue between the artists, children, and schools provides a platform for the artists in residence to learn more deeply about local life and inspires their creative processes, as the children develop their creativity and life skills.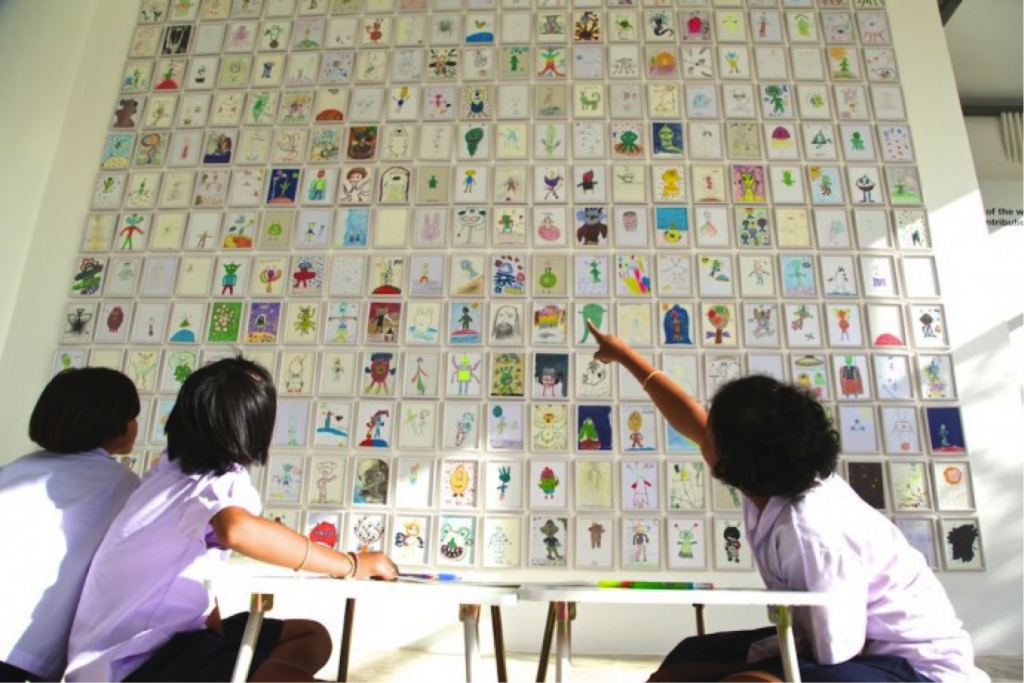 Thaillykids began in 2012 in partnership with the CRE8 Foundation. Today, Thaillykids aims to have a lasting impact on the everyday lives of Thai children, their schools, and their families. Thaillykids approaches community development by providing free arts education programming for students and support for developing and sustaining high quality arts programs at schools.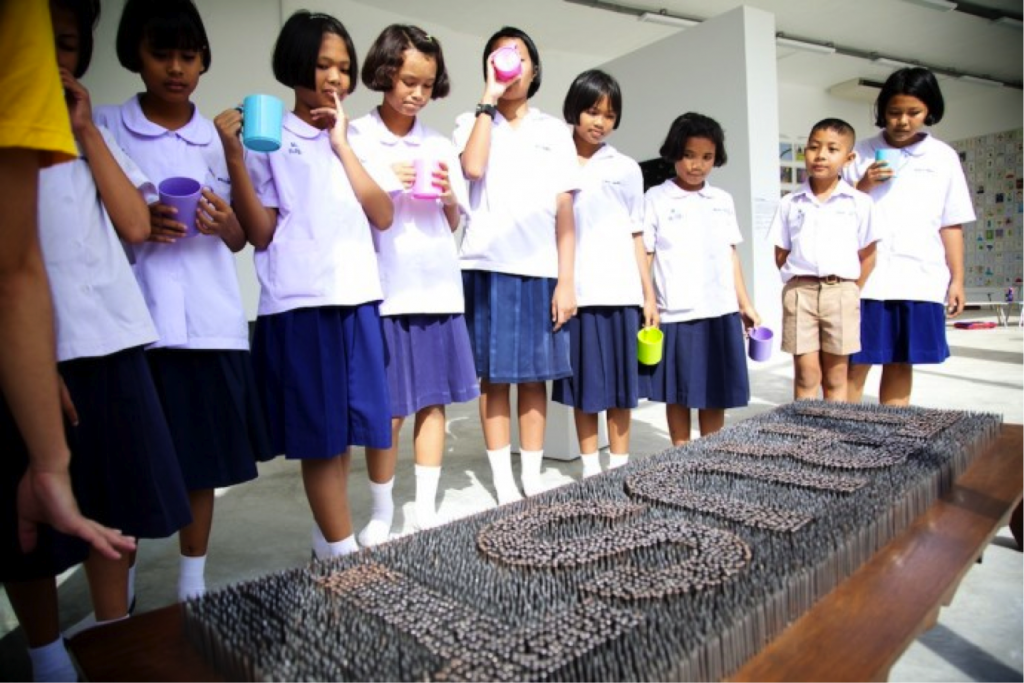 Artists at Thaillywood design and conduct creativity workshops in local schools and in the residency studio, providing free education for children in low-income families. Bringing their unique artistic practices and methods to bear on the workshops, artists work in collaboration with the students to produce artwork. An integral part of the residency program, Thaillykids is a fulfilling and formative program for both artists and students.