Tanya Wenczel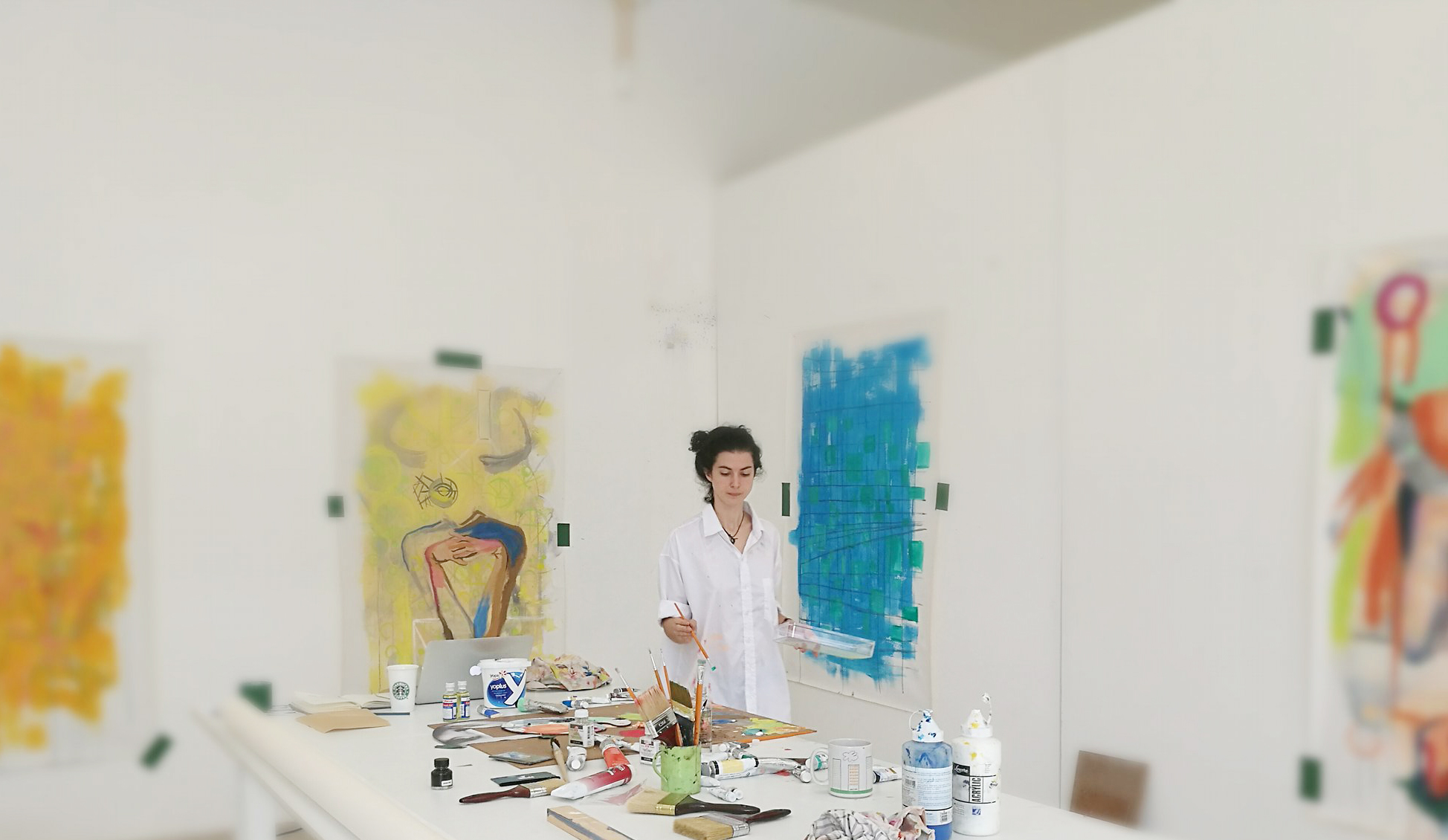 Guest artist in December 2016
Melbourne born, Tanya M. Wenczel is self taught. The painting process has always been a dialogue between control and chaos driven by the use of form and colour. Various mediums and masters have directed her fascination but the intuitive path remains to be the driving force.
"In painting, I've found that my attempt to control forms will get to a certain point. After that, the desire to destroy it is so big, not much is left of the original image. I'm interested in exploring perfection within the realms of imperfection."
Wenczel's exploration has always, in one shape or form, circulated around what lies beyond the appearance of a individual. Using women as her subject, she aims to capture the spirit of the Wild woman, a term coined by Clarissa Pinkola Estés who describes it as an instinctual, positive creative force who's ageless knowing is available to those who listen. It's exploring ones ability to see a person beyond their conditioning.
"For a long time, my creative pursuits have centred around the idea of honouring the Divine Feminine. I see any abstraction or distortion as a true representation to the vibrancy of a woman who walks a different path to the expectations or conditionings of society. For me, my women are deeply erotic and beautiful." 
For more information, please visit Tanya's website.
Selected Works: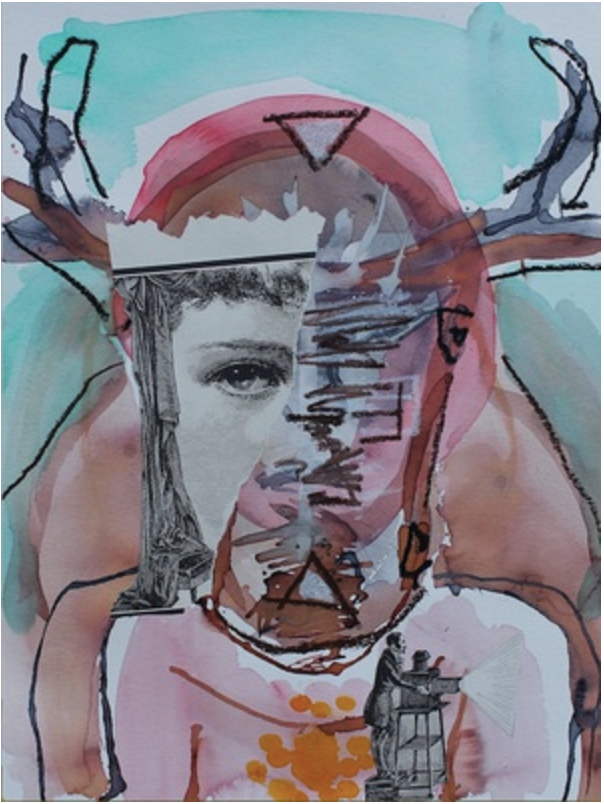 A Lone But Regal Path She Walked
Ink, oil pastel, synthetic polymer, vintage print on paper, 11″ x 15″, 2016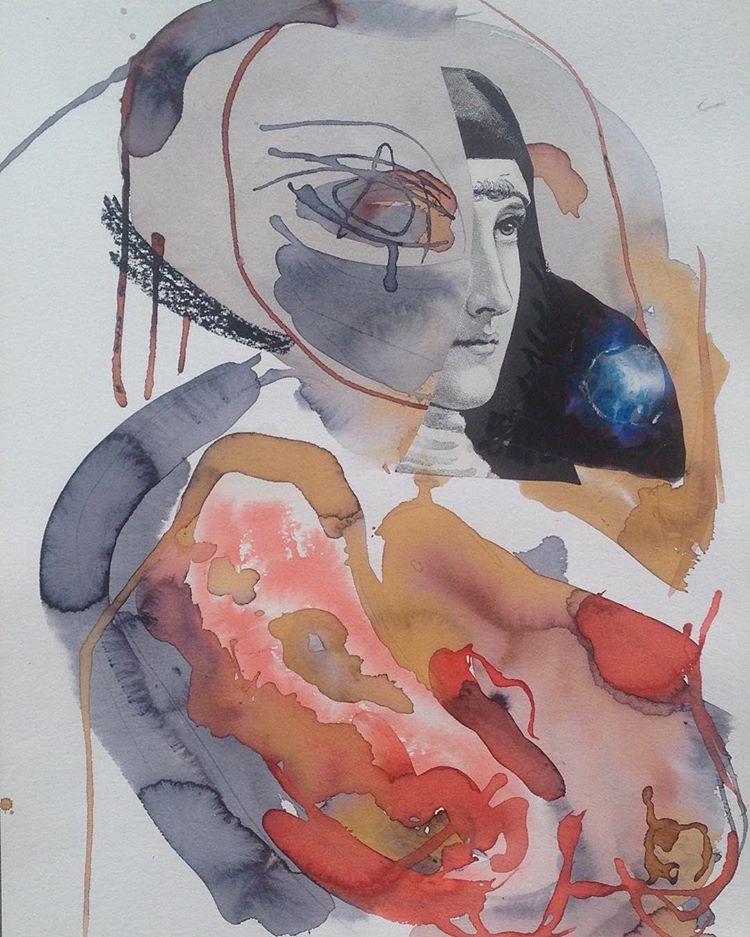 Into the Dark She Flew
 Ink, oil pastel, synthetic polymer, vintage print on paper, 11″ x 15″, 2016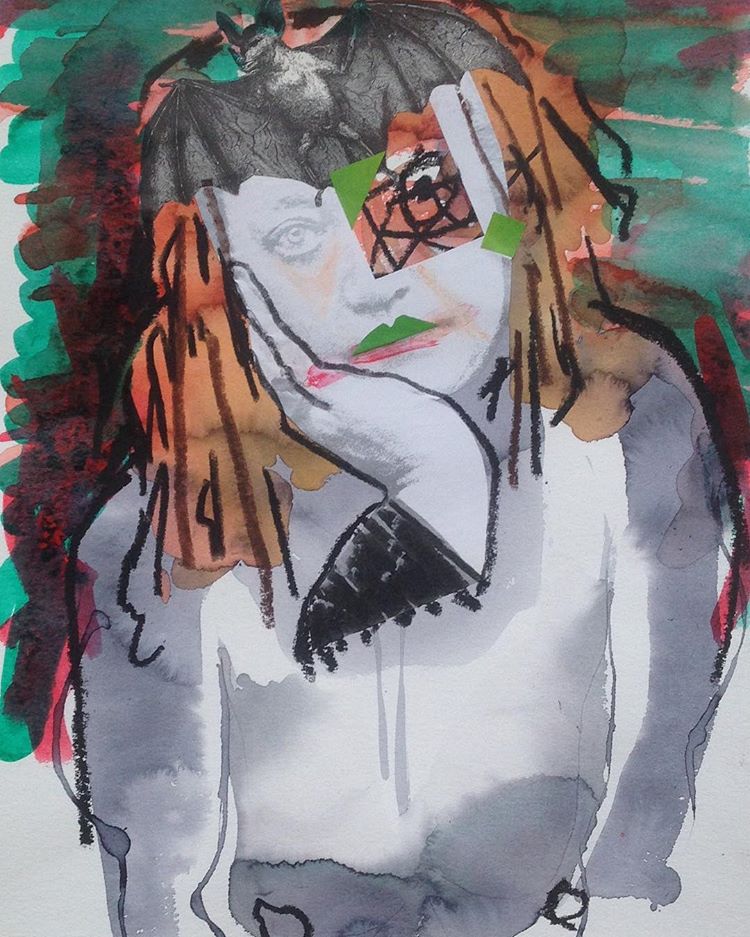 She Can See Different Things
Ink, oil pastel, synthetic polymer, vintage print on paper, 11″ x 15″, 2016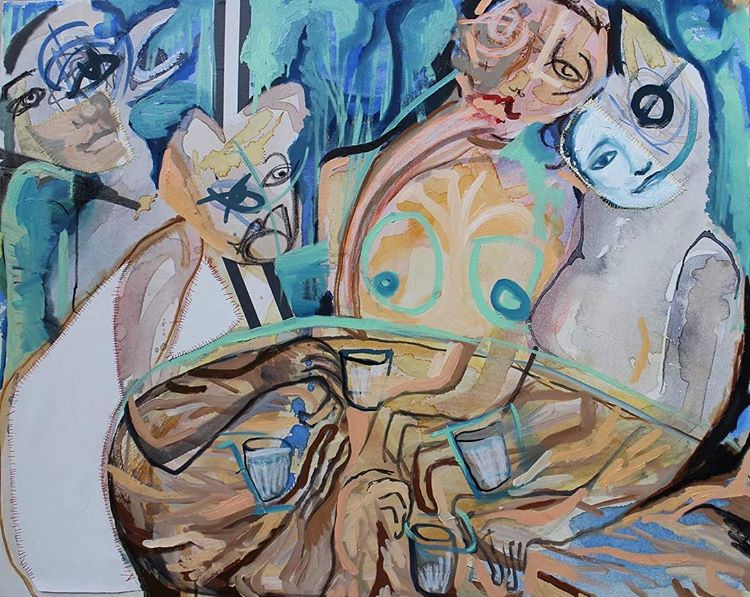 The Light Warriors meet up for a drink
Mixed media collage, 31″ x 39″, 2016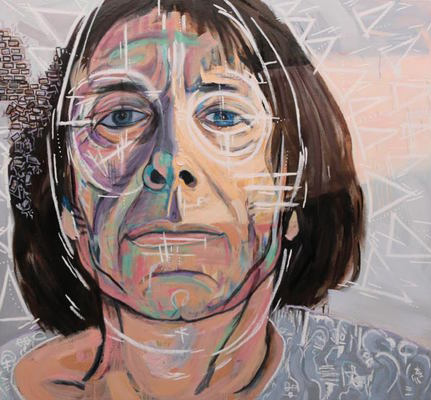 Dominic Ryan – Peace Activist
Oil on linen, 60″ x 66″, 2016