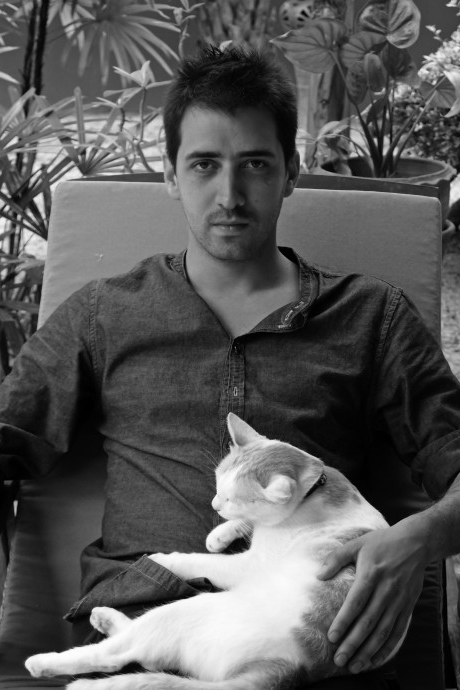 Artist in residence from August – October 2013
Born in 1982 in Rouen, Simon Nicaise lives and works in Paris. Graduated from Rouen School of Fine Arts in 2008, he was a laureate of the "Prix Jeune Création" in 2009 and then in 2011 of the "Prix Sciences-Po pour l'art contemporain". He has been participating in numerous solo and group exhibitions in France and abroad (Germany, Belgium, Switzerland).
Like an illusionist, Simon Nicaise gives some power to the objects, which at any time can slip away from his hand and the subject set free from his grasp. Playing with shapes, materials and situations, he combines elements that, to a certain extent, are contradictory in piling up or canceling each other. And from there, he gives birth to a new poetic reality. Simon Nicaise looks at ways to build bridges, like a tightrope walker draws a line between two points and unites them. He draws a line between two elements and observes back and forth where the breaking points and where the meeting points are. In the in-between he works and experiments, where vibration comes out, where both balance and the danger of falling can happen, where the antagonisms bury the hatchet.
Simon Nicaise is represented by the Galerie Dominique Fiat, Paris and Galerie Bodson, Brussels.
For more information on Simon Nicaise's work, please visit his website.
Selected works: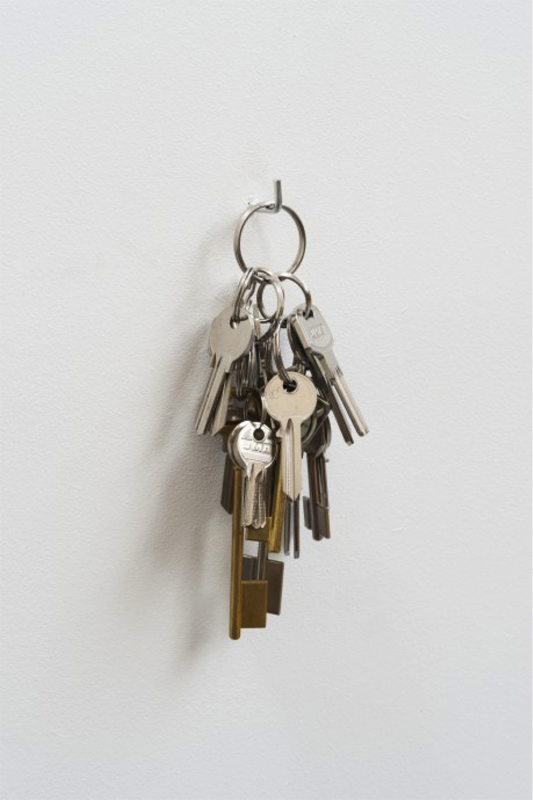 Poésie du sans titre (The poetry of the untitled)
bunch of rough shapes of keys
20 x 9 x 6 cm
2012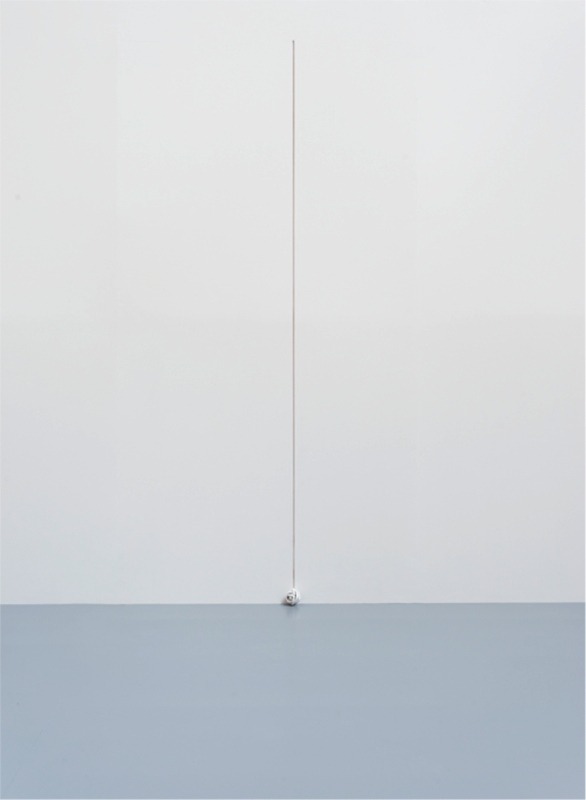 Pelote de mur (Wall ball)
Cut and wall ball
225 x 6 x 8 cm
2012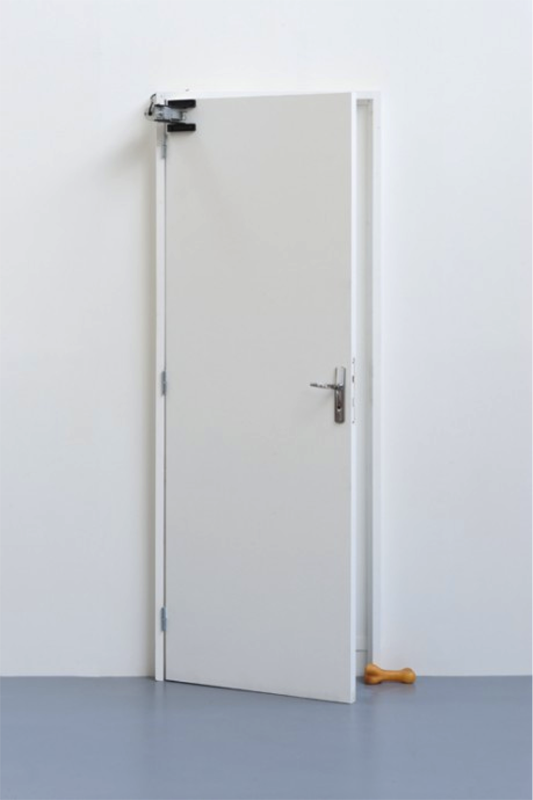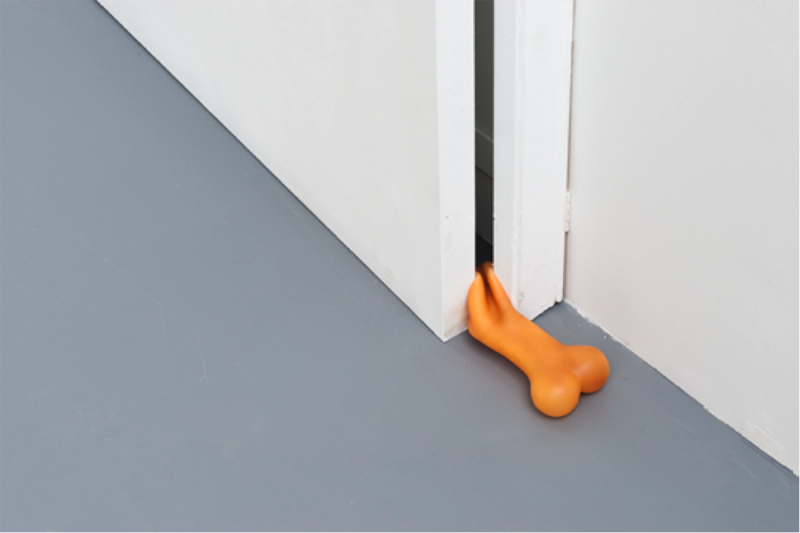 Contrainte de cisaillement (Shear stress)
door, jack, automatic device and latex dog's bone
205 x 80 x 40 cm
2012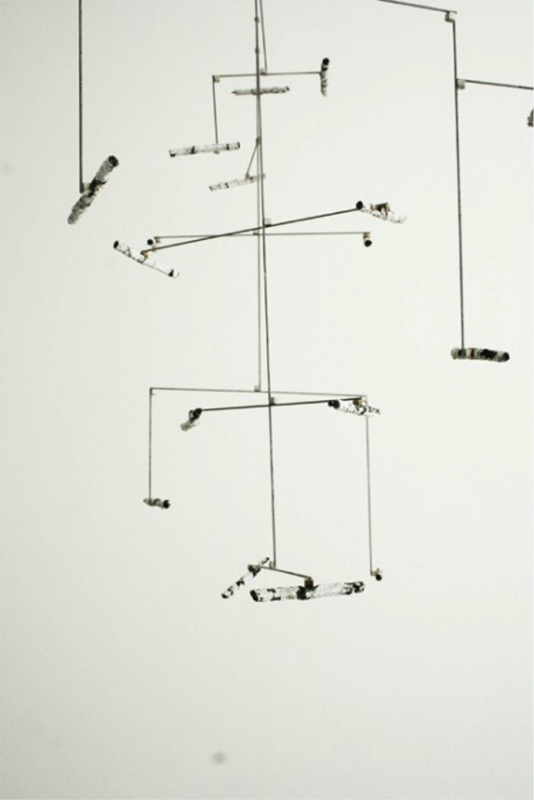 Mobile
metal rods, magnets and a packet of Gauloises
70 x 40 x 50 cm
2012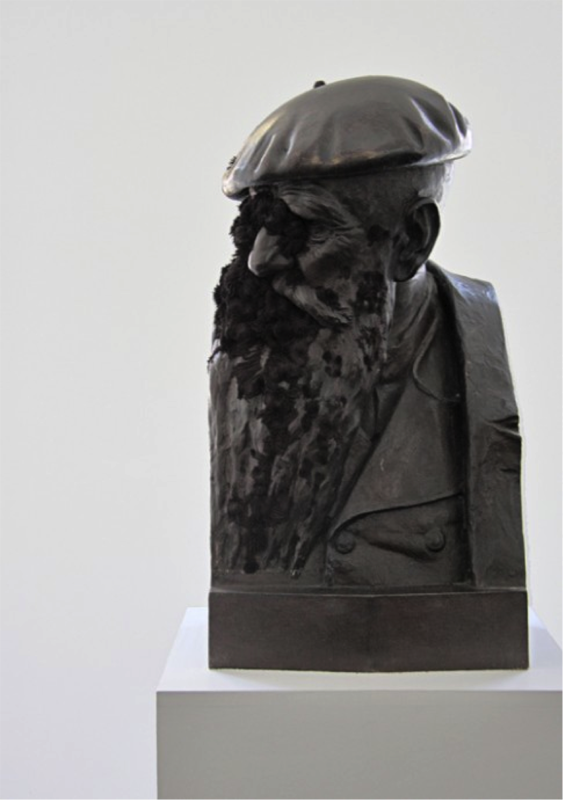 Excitation coercitive (Coercive Excitement)
bronze bust, magnets and magnetic powder
60 x 40 x 30 cm
2011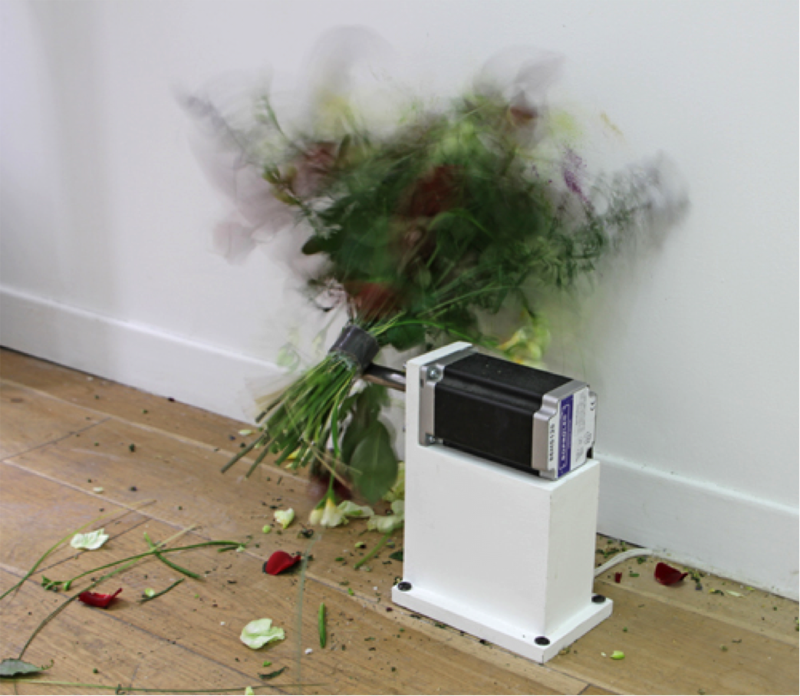 Et tu tapes tapes tapes c'est ta façon d'aimer (And you hit, hit, hit, it's your way of loving)
bunch of flowers, motor, program and stand
45 x 45 x 30 cm.
2010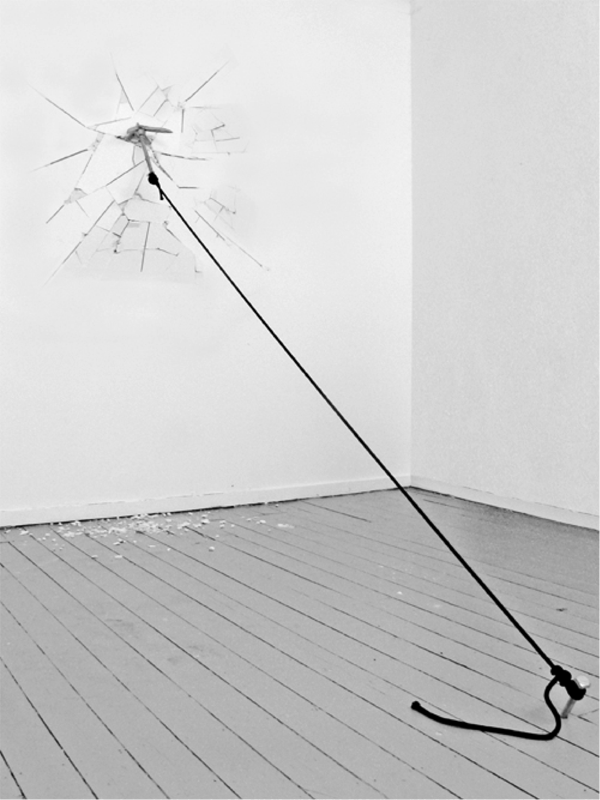 Élongation
grapnel, rope, plasterboard and various materials
dimensions variable
2008