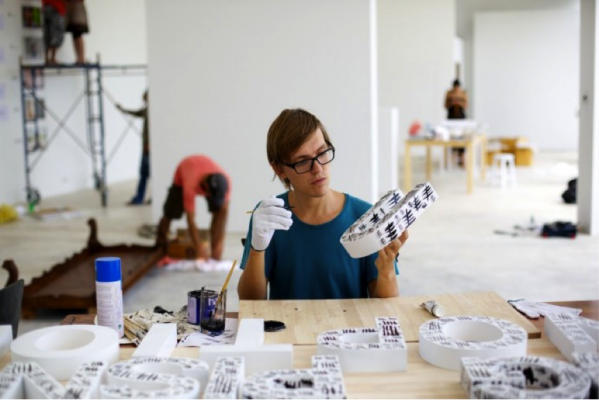 Artist in Residence from January 2012 – January 2013 
German artist Ole Ukena works in the fields of conceptual art using  a wide variety of mediums such as text, video, photography, drawing and  he interweaves in multifaceted new ways.
Ukena often uses materials or ideas associated with childhood memories. He casts these in a new light in order to address questions related to the adult world, as well as to the world of art. The childlike aspect of his works, and the innocent questioning of adulthood values, serve as a lighthearted 'door opener' to a deeper layer of interpretation.
With the wink of an eye, the juvenile meets the spiritually refined, playful insouciance confronts life's seriousness, while youthful enthusiasm takes on 'mature' detachment. At times poetically narrative, while at other moments more formally reduced, what binds Ukena's work together is one common element: the contiguous dialogue between challenging, artistic practice and the childlike questioning of the "isness" of our world.
For more information on Ole Ukena's work, please visit his website.
Selected works by Ole Ukena: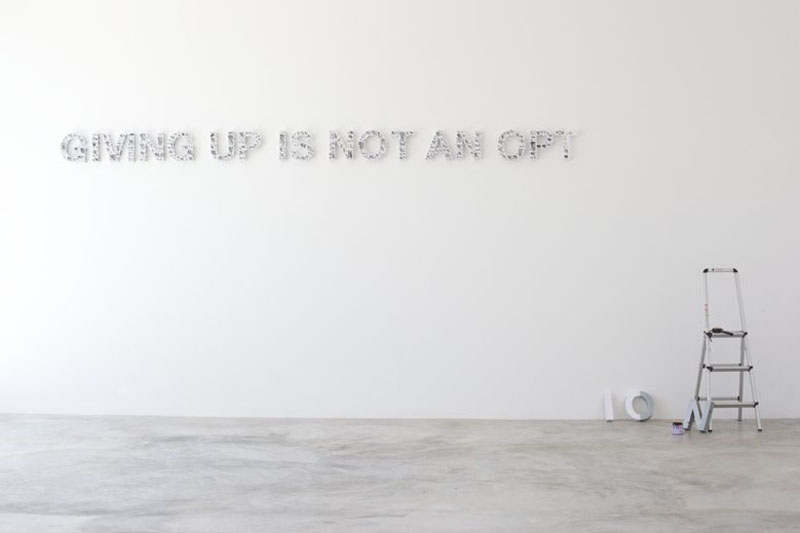 Giving Up Is Not An Option
steel, lacquer, ladder, brush
800 x 210 cm
2012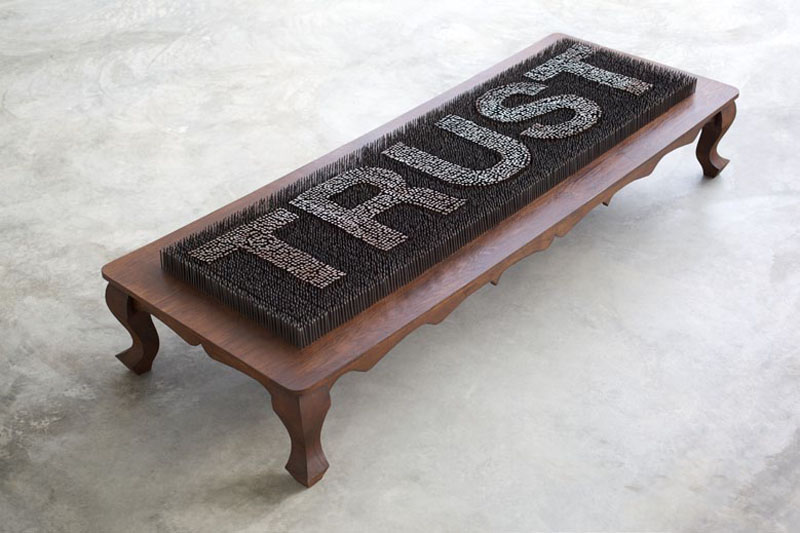 Trust
nails, wood
200 x 60 cm
2012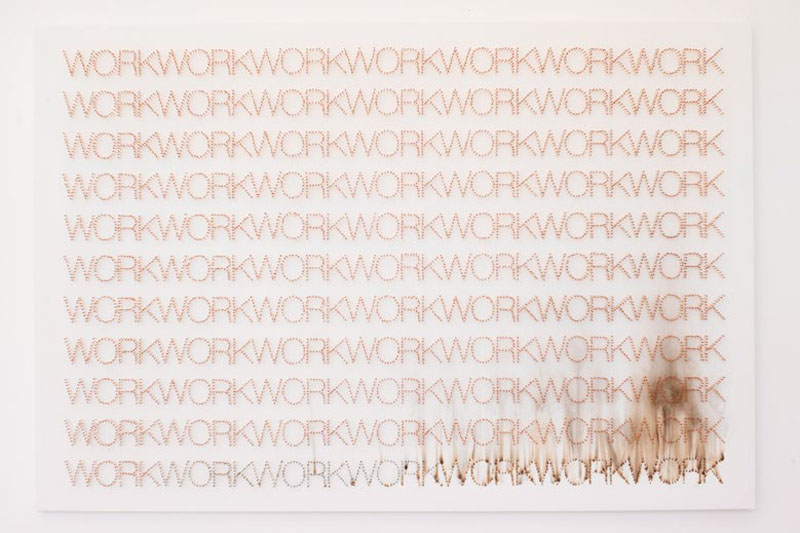 Burnout Syndrome
burned matches, canvas
133 x 200 cm
2012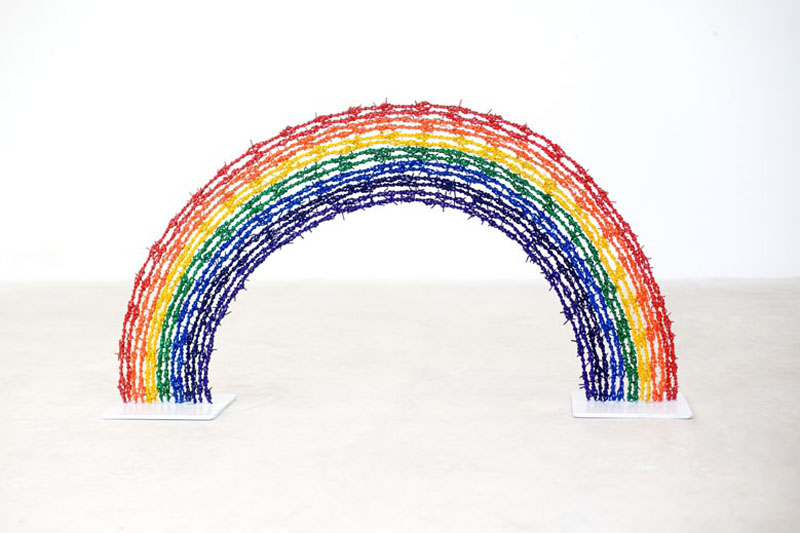 Protected Paradise
barb wire, metal, lacquer
129 x 68 cm
2012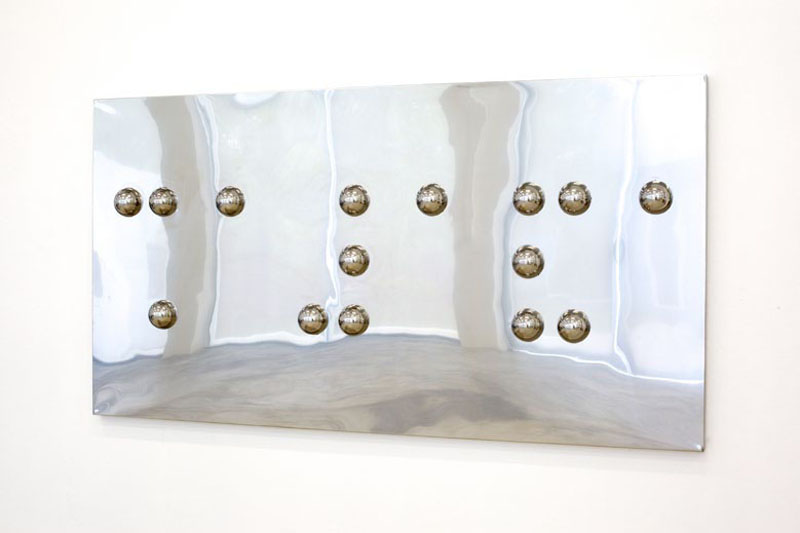 Who Is The Blind One Now?
stainless steel
212 x 112 cm
2012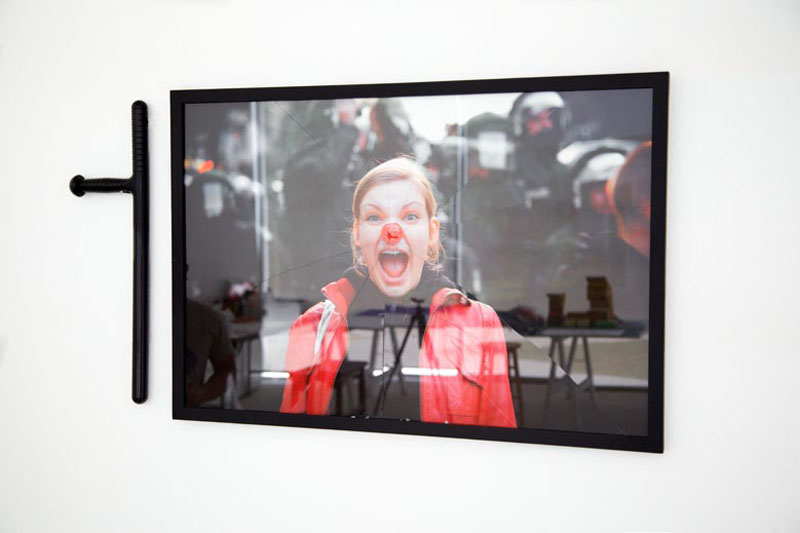 Systematic Laughter
c-print, wooden frame, broken glass, baton
65 x 105 cm
2012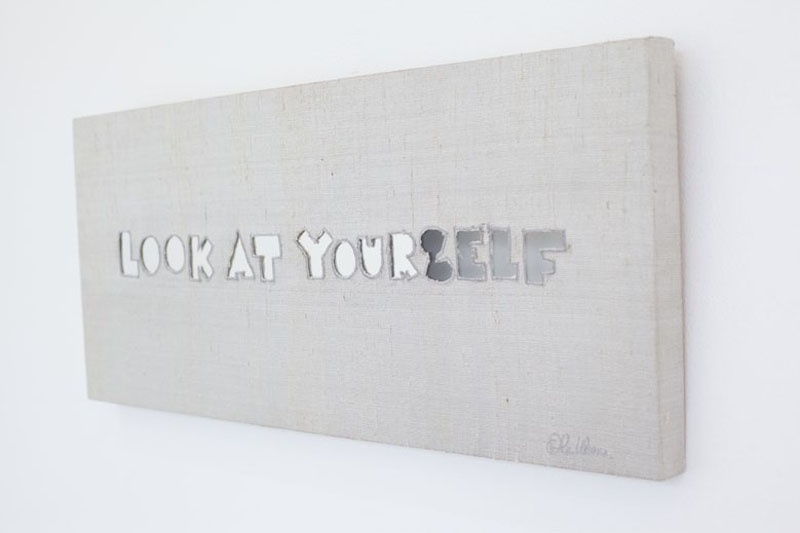 Look At Yourself
handwoven thread on silver silk, mirror, glass
37 x 68 cm
2012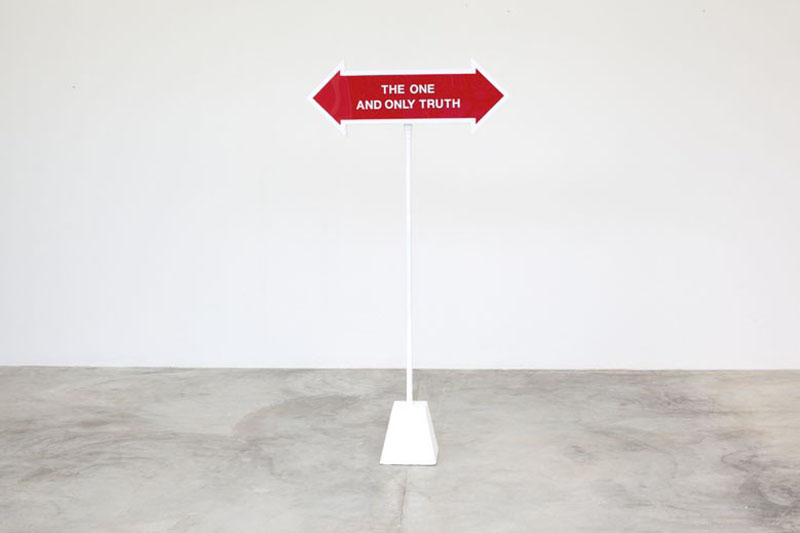 The One And Only Truth
acrylic, cement
180 x 100 cm
2011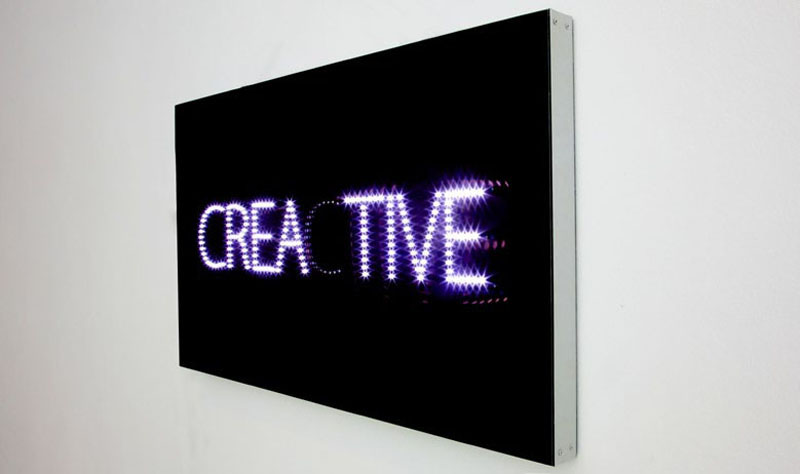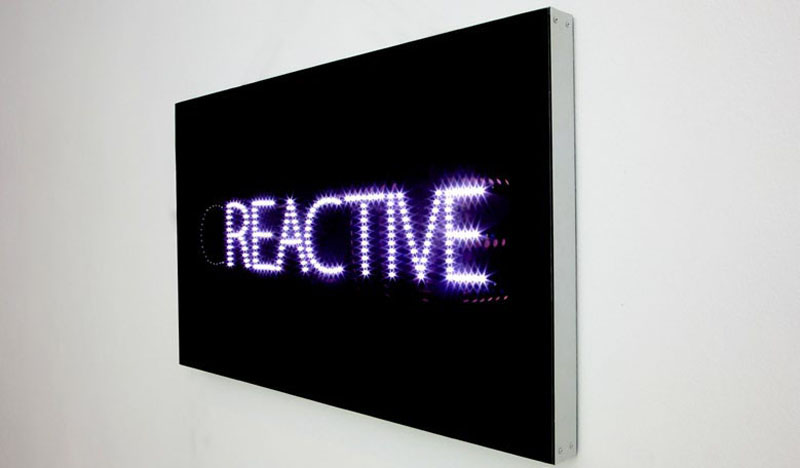 Creative/Reactive
LED lights, aluminium
70 x 84 cm
2011