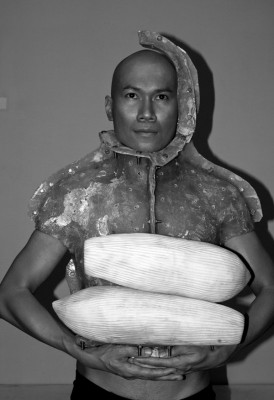 Artist in residence from April – June 2014
Montri Toemsombat was born in 1975 in Chaiyaphum, Thailand. He studied visual arts, specializing in Inter-media Arts at the Faculty of Fine Arts, Chulalongkorn University. His extensive portfolio covers installation arts, sculptures, photographs, performance arts and videos. His artworks often use natural materials, such as rice and silk as key components which have gained prominent recognition. The use of rice as a medium is intended to serve as a critique on consumerism in the age of globalization. His work explores his personal experiences and perceptions of society and relates to the essential factors of how life, society, culture and nature are bonded together. The artist raises questions about social direction and the uncertain future of his native country. His works have been exhibited in many reputable galleries and worldwide exhibitions include: The Jim Thompson Art Centre (Thailand), 100 Tonson (Thailand), Art Basel VOLTA5 (Switzerland) and the 50th International Exhibition of Contemporary Art, Venice Biennale (Italy).
Montri is represented by 100 Tonson Gallery and also in association with Toot Yung Art Center for special projects.
For more information on Montri's work, please visit his website.
Selected works: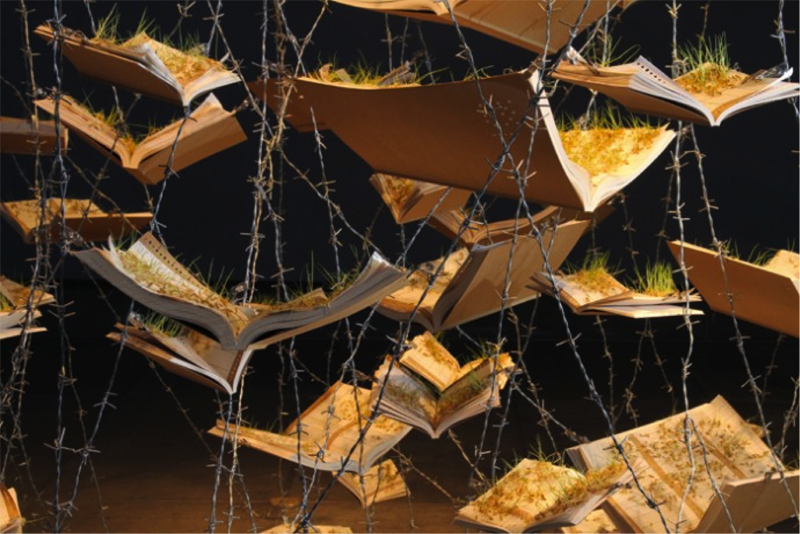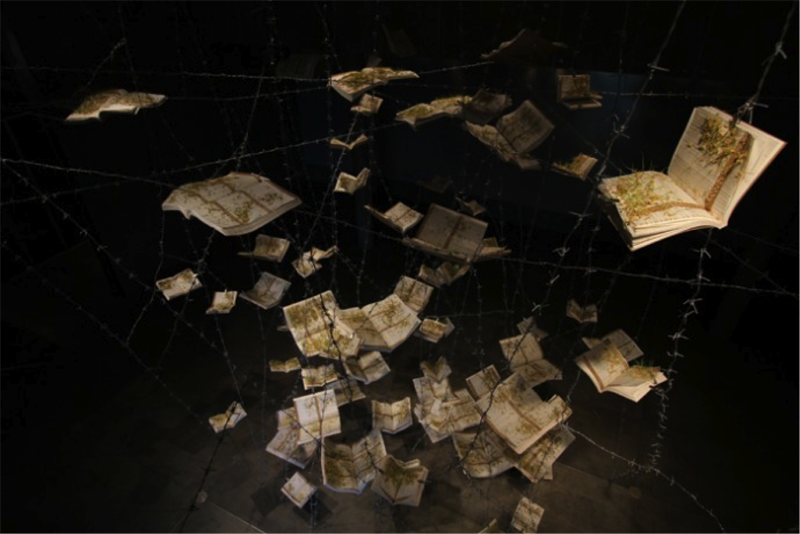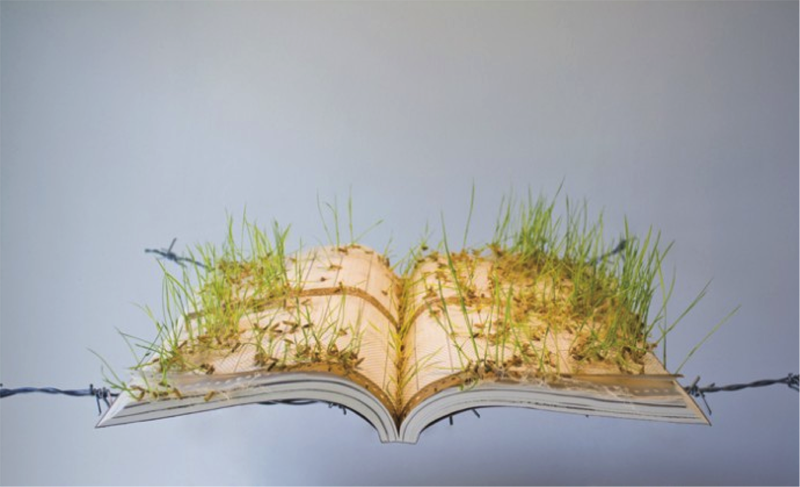 Growing Out Of Rice
installation
rice growing on silk in weaving code books, barb wire
2010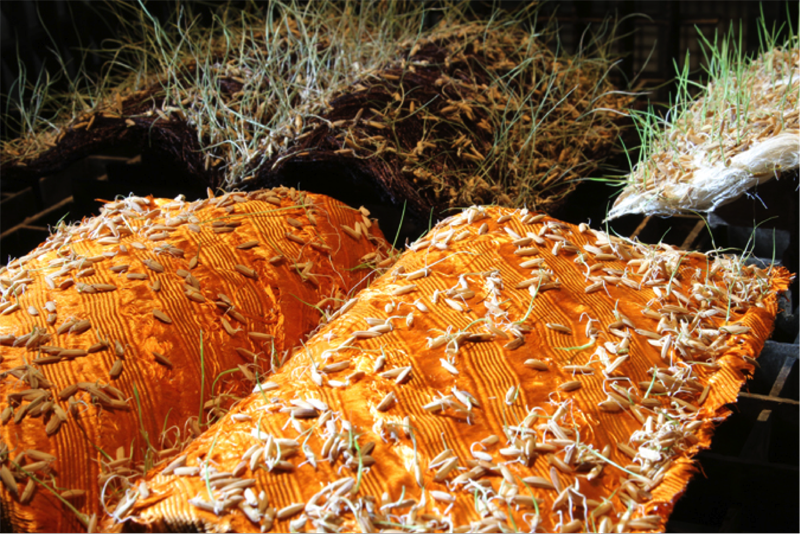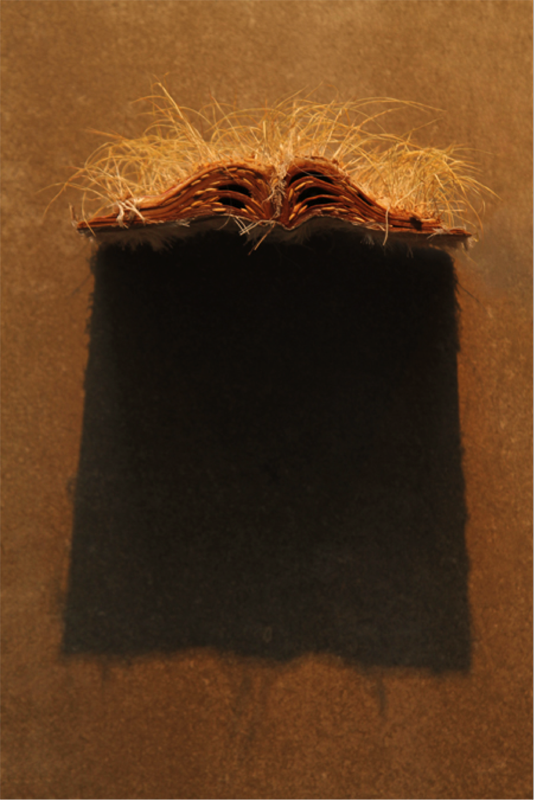 Breaking Out Of The Cocoon
installation
rice growing on silk books
2010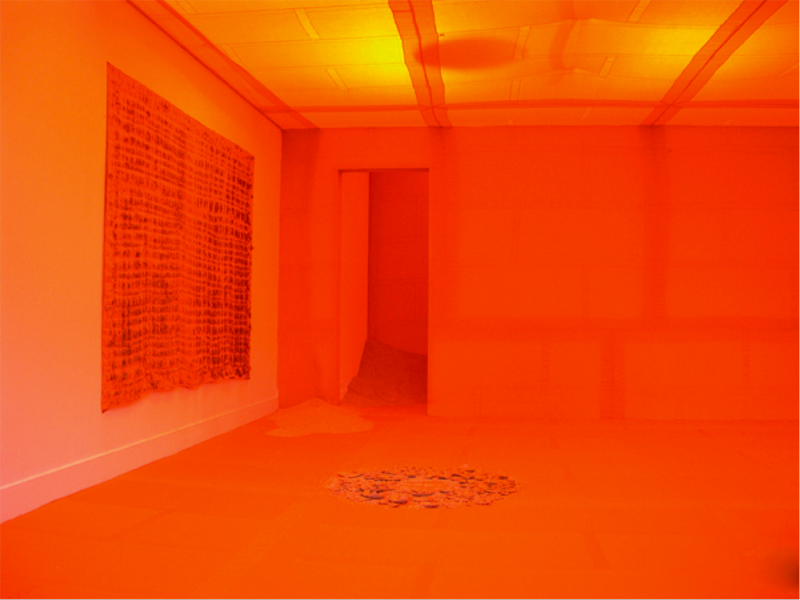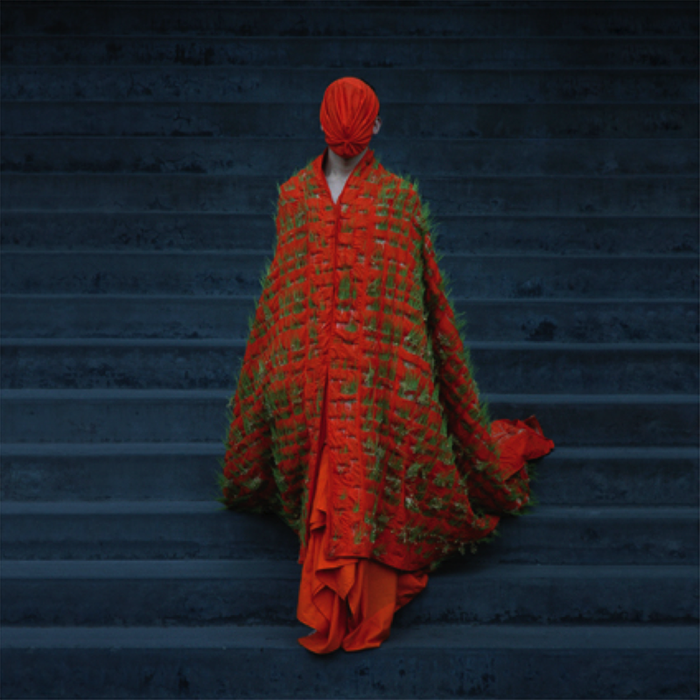 New Fashion Order : Dissolution
performance with photograph, c-print
rice growing on costumes made with monk robe fabrics
2005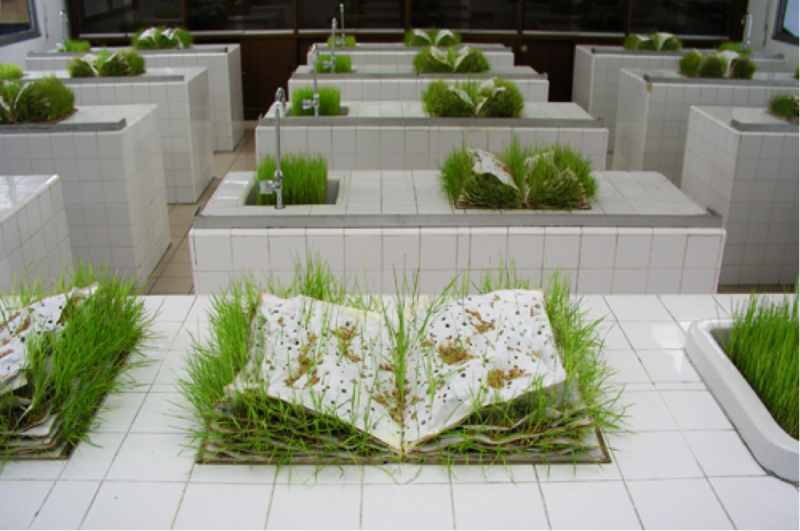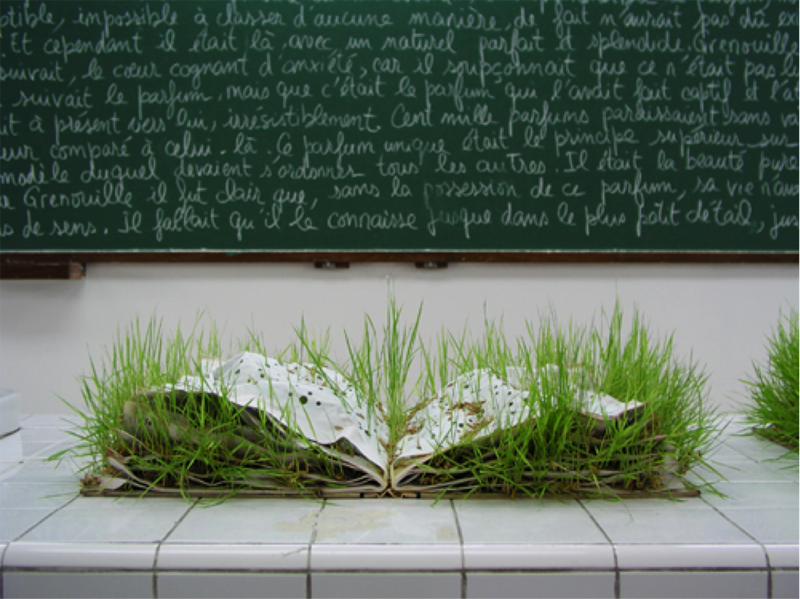 Enchanté
installation
rice growing on books
2004