Maitree Siriboon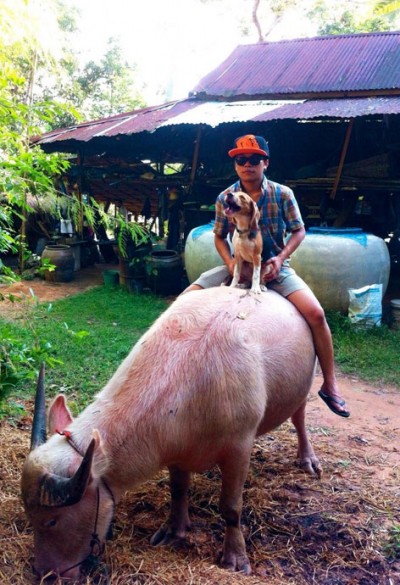 Artist in residence from June – November 2014
Maitree Siriboon was born in 1983 in Ubon Ratchatani, a province in the north eastern Isarn region of Thailand.
He moved to Bangkok at the age of fifteen to study, first at the College of Fine Art at Ladkrabang
and later at Silpakorn University where he received his Bachelor's Degree in Fine Art.
Maitree is a recipient of numerous national awards among them The Bangkok Bank Art Award in 2006 .
His early collage work is influenced by his childhood in Isarn (North Eastern Thailand), transforming half-forgotten snapshots of memories into colorful abstractions of rural life. His childhood landscape permeates his art, a sparkling two-dimensional texture filled with trees, rice paddies, traditional agricultural scenes, and water buffaloes. 
More recently, Maitree turned to contemporary photography. His first series Isarn Boy Dream invites foreigners to his childhood home Nong-Bo, placing them against characteristic village backdrops. Isarn Boy Soi 4 examines, in an idealized fashion,
the experience of rural youth transplanted to a big cosmopolitan city and addresses an underlying motif of sex labor. 
Most recently, in Albino & Green and in Dream of Beyond, Maitree develops a sensuous and sometimes mystical treatment of models and water buffalos in idyllic pastoral settings.
For more information on Maitree's work, please visit his website.
Selected exhibitions:
Exchange Programs
2007 Independent Creative Art Spaces Leadership Training, ASEF, Paris
2005 Thai -Vietnam Student Culture Exchange Program, Rockefeller Foundation
Awards
2006 Silver Medal, Semi-Thai Tradition, 28th Bangkok Bank Art Award
Solo exhibitions
2013 Buffalo's Heart (2013) at Thavibu  Gallery, Rice is Art (2013) at Art Stage Singapore 
2012 Tree of  Life (2012) at  Project Space Luangprabang, Isan Disco House( 2012) at Art Stage Singapore
2009 Isarn  Boy Soi 4 (2009) at Whitespace  Gallery  Bangkok
2006 Dream of Beyond (2006) at Whitespace Gallery Bangkok
Group exhibitions
2014 Radiation : Art and Queer Idea from Bangkok and Manila (2014) at Chula Art Center, Thailand
2013 A Tribute to Galileo Chini : Jewels of Decorations (2013) at Siam Paragon, Thailand            
          Me Love You Long Time (2013), Boston Center for the Arts, Boston and Aljira A Center for Contemporary Art, New Jersey
2012 Origin – Originality : New  Wave  of  Thai Art (2012) at Forty7 Gallery, London            
          On the Threshold of Senses : New Art From South East Asia (2012) , Tally Beck Contemporary, New York            
          Thai Trends from Localism to Internationalism (2012) at Bangkok Art and Culture Center
2011 3rd Biennial Exhibition of the World Images (2011) at The Museum Du Quai Branly, Paris, France,            
          Young Artist Project (YAP 2011), Daegu Metropolitan City, South Korea            
          Thai Sensational (2011) at Contemporary Art Paraty, Brasil            
          Idols and Icons: new photography from Southeast Asia and the Middle East (2011) at Yavuz Fine Art, Singapore            
          4th Guangzhou Triennial Inauguration Exhibition: Back to Basics (2011), Guangdong Museum of Art            
          Across the Mekong, Project Space, Luang Prabang, Lao PDR            
          Thai Sensational, Galeria Belvedere, Parati, Brasil
2010 Different (2010) at Tang Contemporary Art, Bangkok, Thailand            
          I Giovanni Isan (2010), Cappella Dei Caduti, Via Sant's Andrea, Pelago, Italy            
          Month of Photography Tokyo (2010) at Richo Building Hall, Japan
2009 Rites de Passage, Shunck Contemporary Museum, Heerlen, Netherlands            
          The God of Small Things (2009), Casa Masaccio Arte Contemporanea, Italy            
          CUT-09;Figure New South East Asia Photography (2009) at Valentine Willie Fine Art, Malaysia
2008 Sensational Salves (2008) at Chula Art Centre, Bangkok, Thailand            
          Face to Faces (Month of Photography 4th French festival in Bangkok 2008) at Silom Galleria, Bangkok
2006 23rd Exhibition of Contemporary Art by Young Thai Artists, The National Gallery, Bangkok, Thailand
Selected works: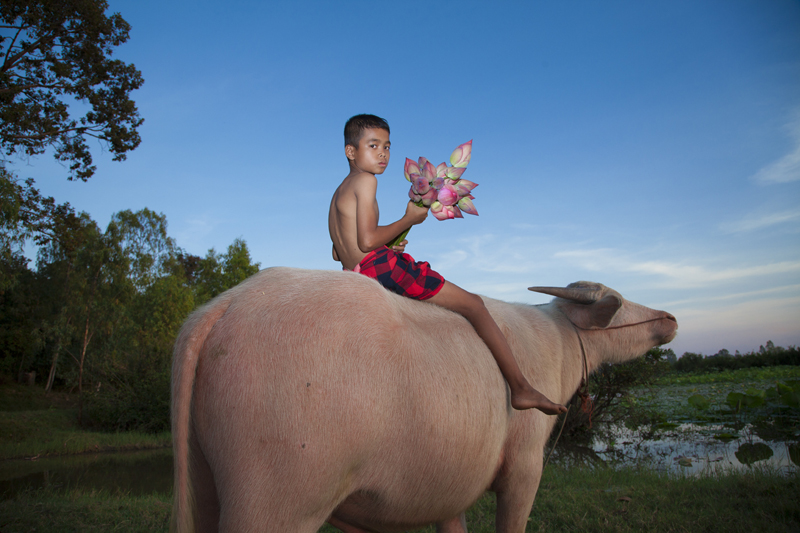 A Buffalo Boy No.2
Photography, 90 x 120 cm, 2013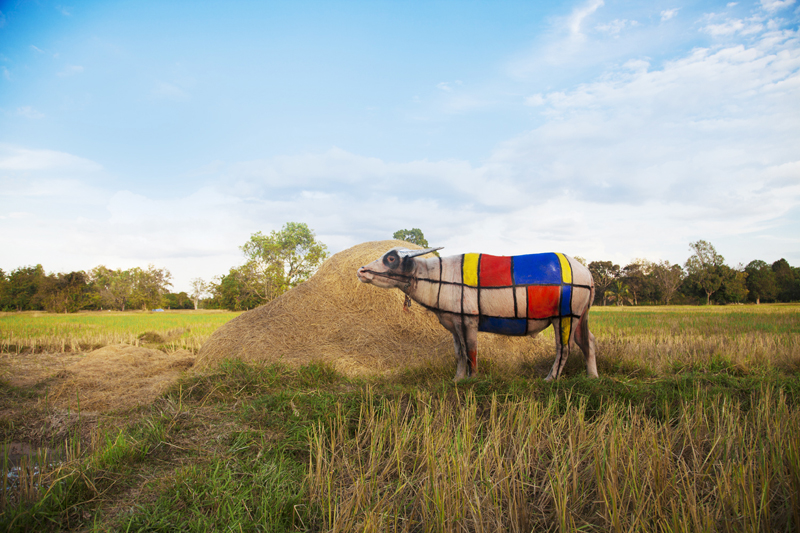 Mondrian Buffalo
Photography, 90 x 120 cm, 2013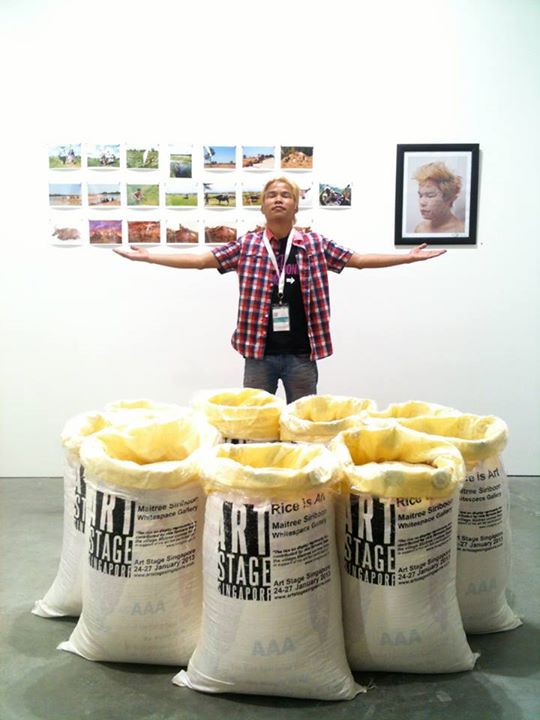 Rice is Art
Installation, 9 bags of rice (450 kg), 2013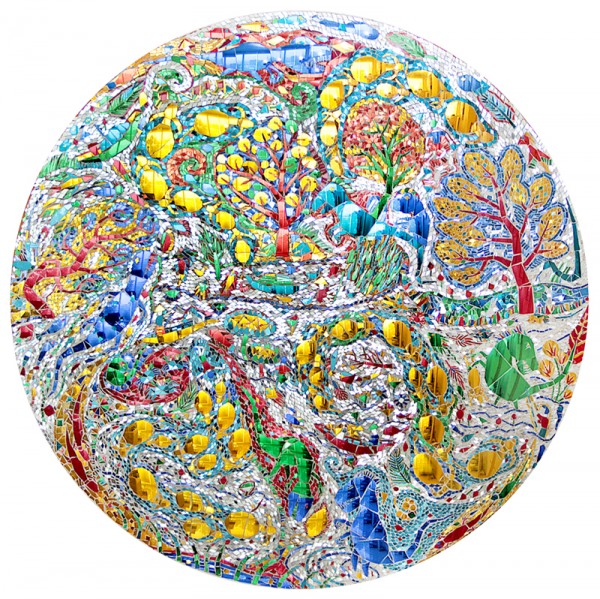 The Universe No.1
Mirror mosaic on plywood, diameter 150 cm, 2012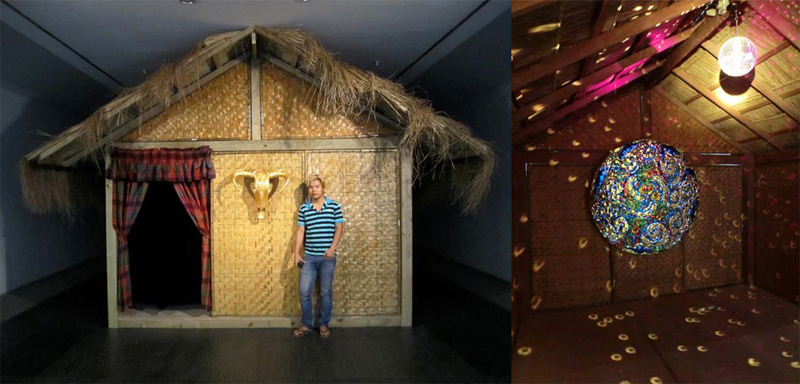 Inside-Out (Isan Disco House) 
Installation, 3 x 6 x 3 m, 2011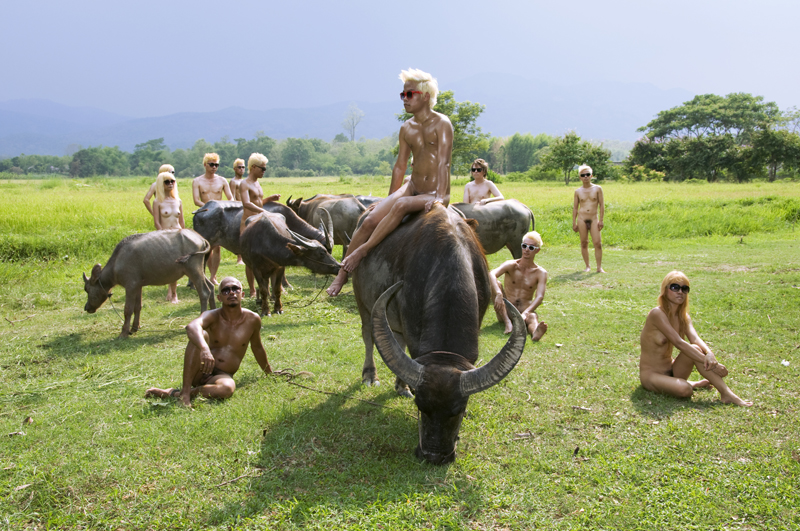 Dream of Beyond part 2 No.5
Photography, 90 x 120 cm, 2010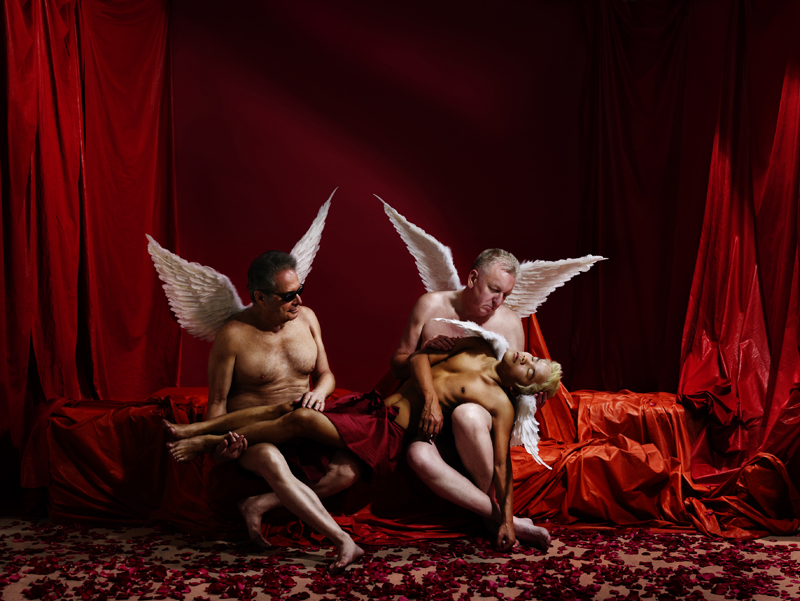 Isan Boy Soi 4 No.3
Photography, 120 x 90 cm, 2009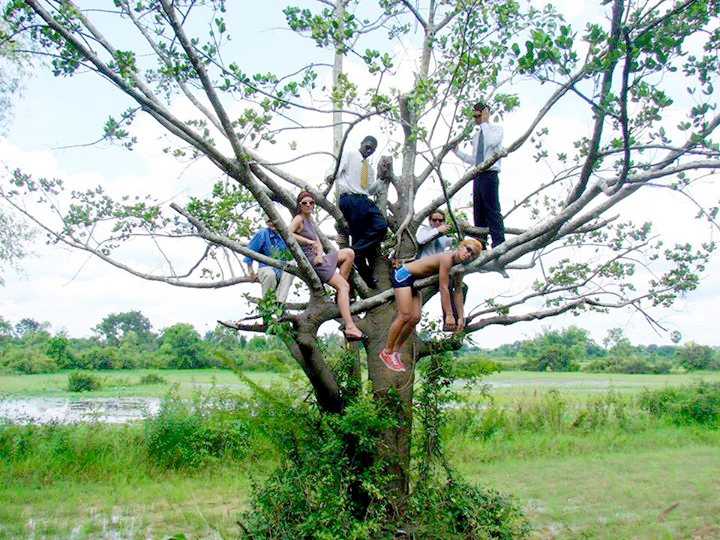 Isan Boy Dream No.4
Photography, 67 x 100 cm, 2006
The Universe
Mirror collage & Thai herb on plywood, 160 x 150 cm, 2005