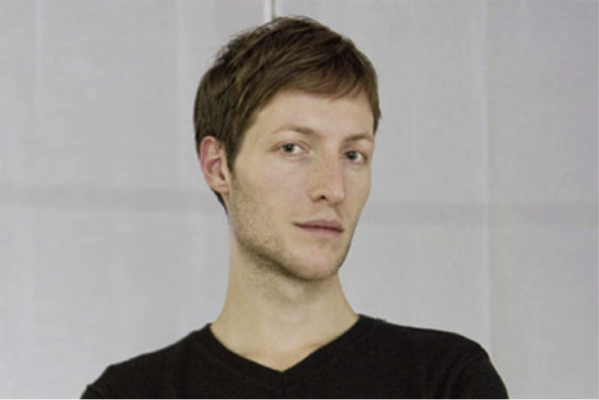 Artist in residence from February – May 2013 
Born in 1980, Laurent Pernot lives and works in Paris. Since the beginning of his career, he keeps on a singular road with residences and exhibitions in France and abroad. His work has been seen at Miro Foundation (Barcelona), Museum Alvar Aalto (Finland), Belo Horizonte Palacio das Artes (Brazil), Lux Valence, Cultural Space Louis Vuitton in Paris, National Center for Contemporary Arts in Kaliningrad (Russia), Indian Art Fair of New Dehli (India), Maison Rouge in Paris, CAB in Grenoble, Palais de Tokyo in Paris, São Paulo Biennal in 2012, FIAC Paris, etc.
In 2010, Laurent Pernot has been awarded the prestigious SAM prize for contemporary art. His first monographic catalog is available at Monografik editions, a new catalog was recently released at Regard editions. Laurent Pernot is represented by Odile Ouizeman Gallery (Paris). For more information on Laurent Pernot's work, please visit his website.
Selected works by Laurent Pernot: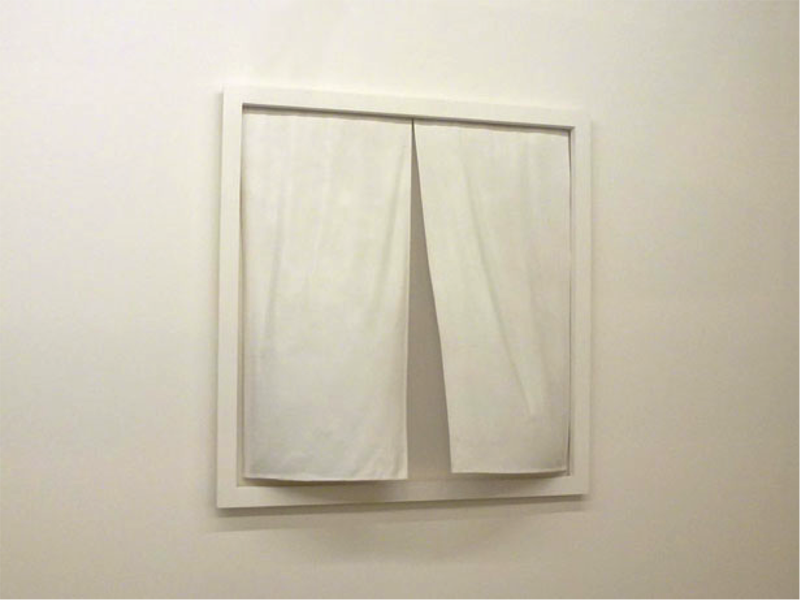 Window Through The Wind
Wood, resin, metal
120 x 130 x 30 cm
2013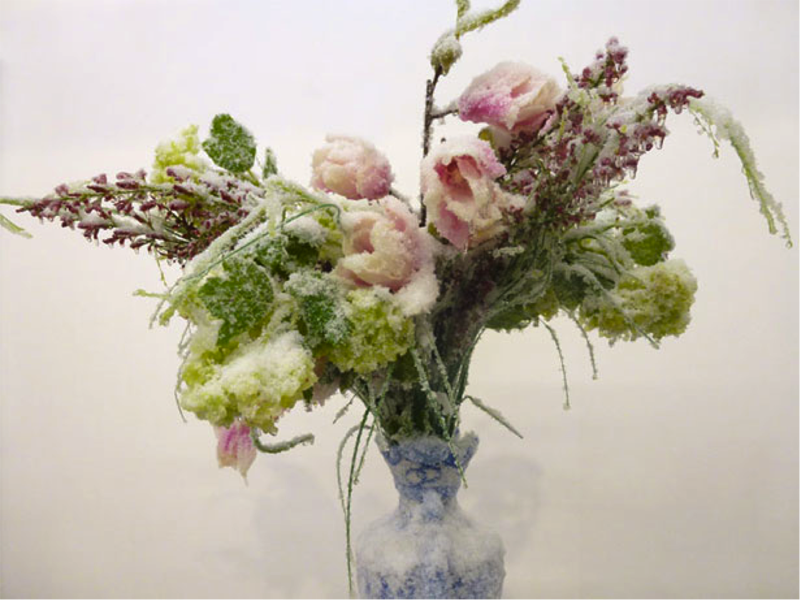 Still Life (Bouquet)
Ceramic vase, flowers, resins, artificial snow and frost
70 x 70 x 70cm
2013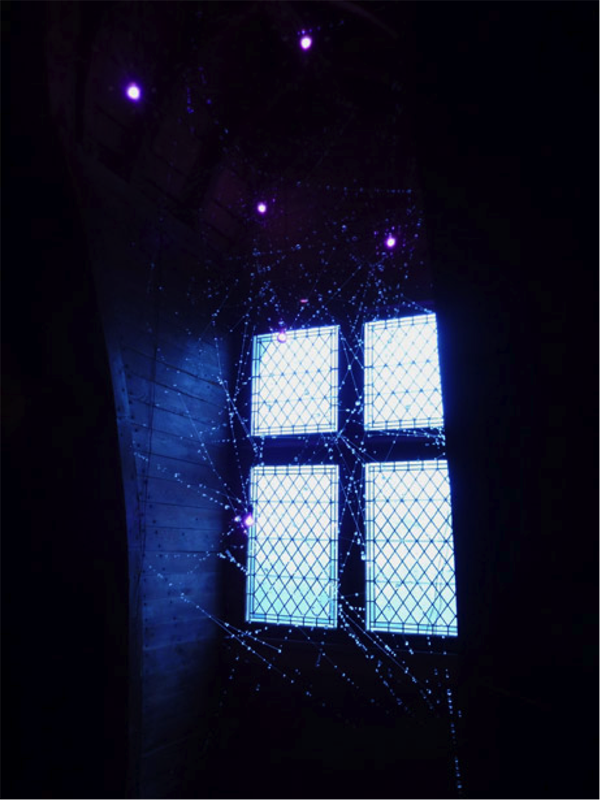 Canopy of Heaven
4000 acrylic beads of various sizes, thread
2012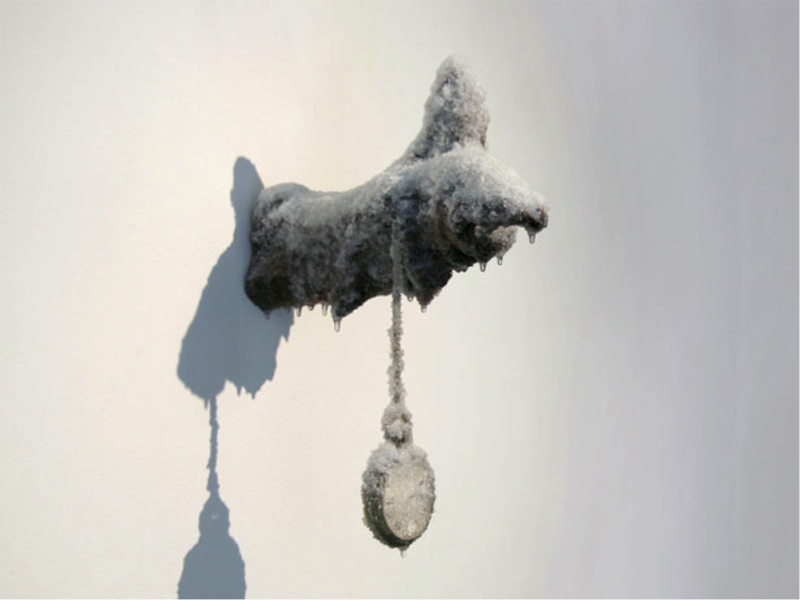 FROZEN TIME
Pocket watch, wood, resin, iron, artificial snow
2012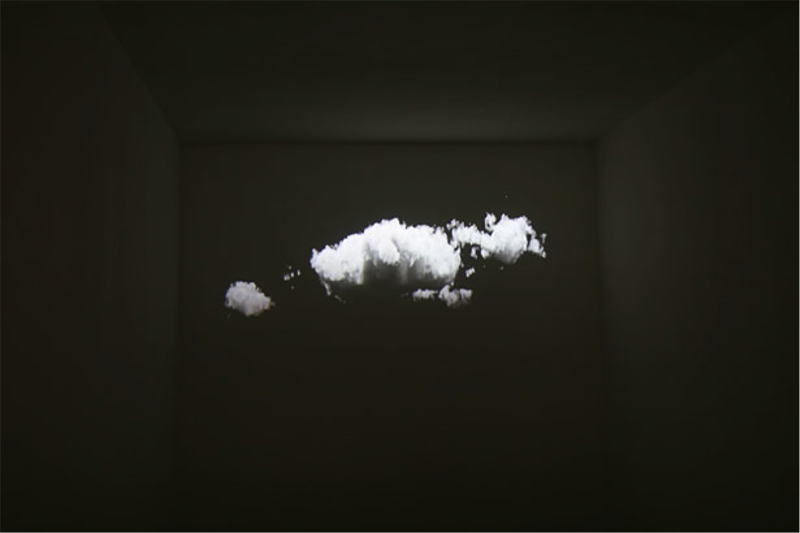 A CLOUD
Video, HD format, silent, variable projection, 30mn loop
2012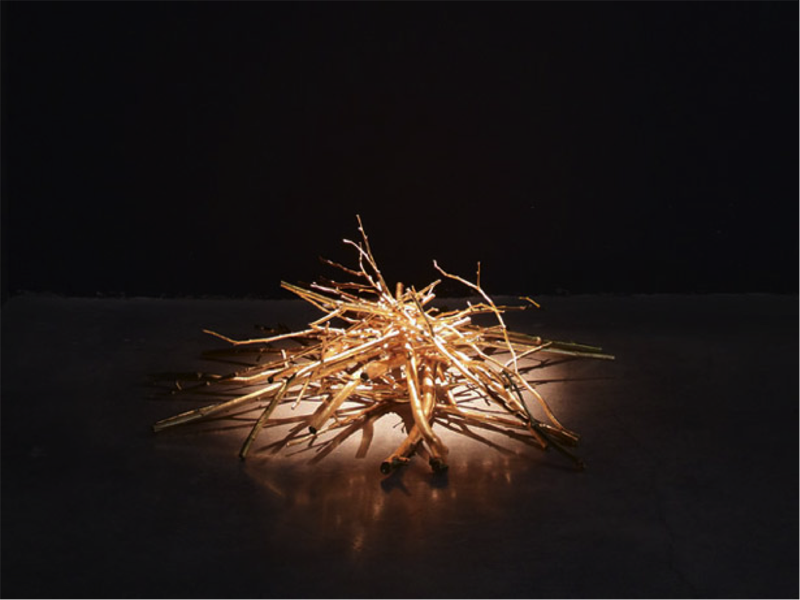 HEARTH
Wood, gold leaf
2011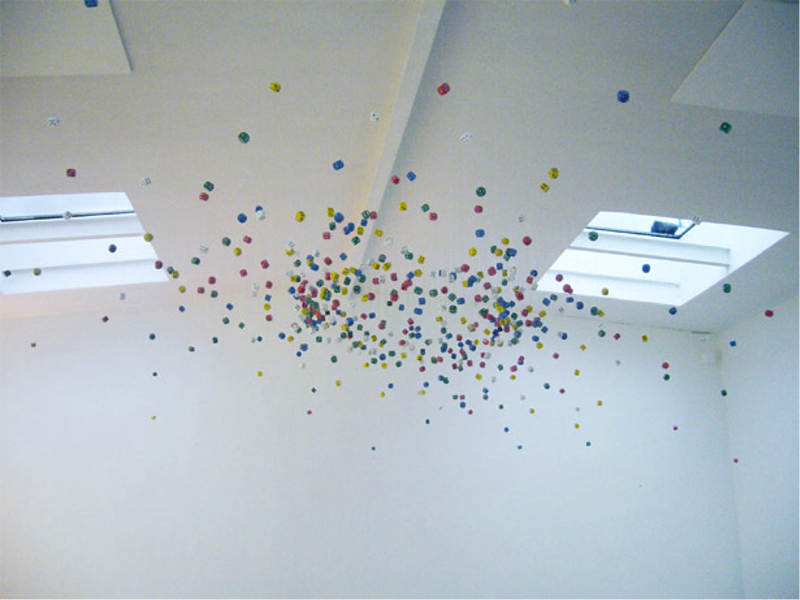 Celestial Mechanics
500 hanging dice
2010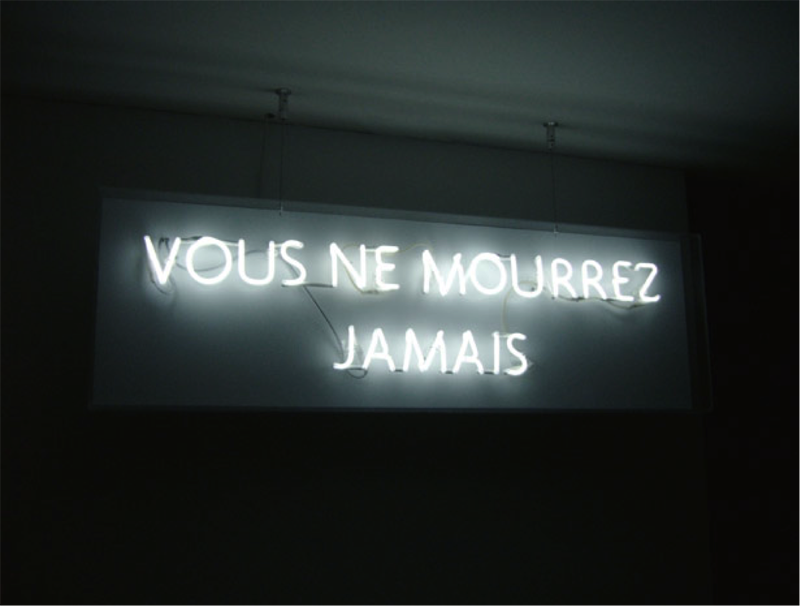 YOU WILL NEVER DIE
hanging plexiglass box, neon tube lettering
130 x 40 x 15 cm
2010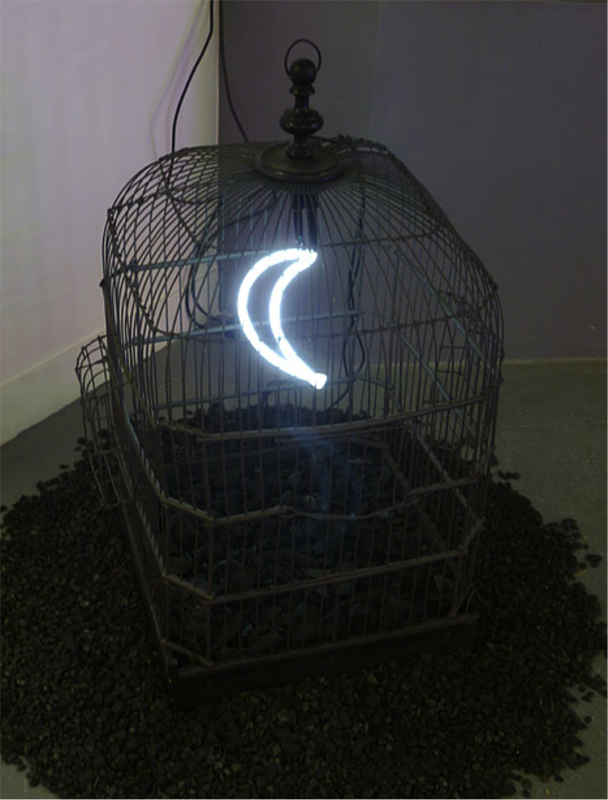 CAPTIVITY
cage, neon, black gravel
2008