Chatsayarot Inkupchan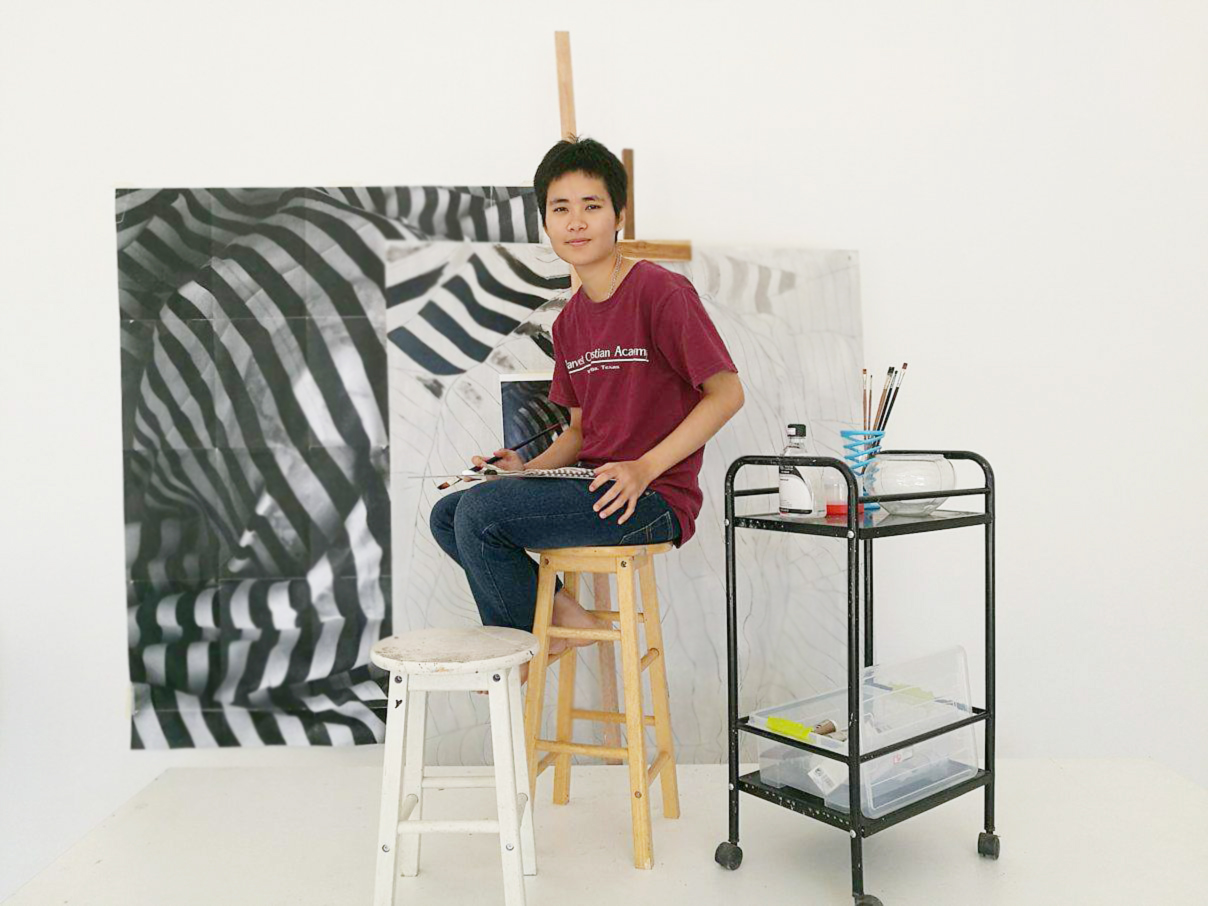 2017 Artist in Residence
As a former student at Naresuan University in Thailand's northern province of Phitsanulok, young artist Chatsayarot Inkupchan initially struggled to find the right creative approach. She experimented with several artistic styles and techniques before homing in on Op Art, a movement that became popular in the mid-1960s and which focused on optical illusions manifested through non-objective imagery.
With its precise linear compositions and visual trickery, the artist found appeal in the formal methodologies of Op Art in what she considers " a perfection through its refined discipline and complex procedures".Harnessing the visual interferences of Op Art, Chatsayarot debunks the conceptual goals of the 'movement' by using linear surfaces as an optical veil for her penetrating emotive "portraits". 
The unique combination of the model's physiognomy and the responding undulations from the overlaid cloth shroud, create a specific facial mapping that could be interpreted as a psychological topography. While the more serene expressions she depicts are reminiscent of traditional death masks, the artist hopes that the living will see these works and gain a better connection to their own emotional countenance.
While the artist has made no connection as such, the more agitated psychological masks with their striped monochrome layering are evocative to historical Euro-American incarceration uniforms. Initially an inward exploration by Chatsayarot to gain "clarity" of her individual emotions, "the linear masks are used to emphasize the feeling of being under pressure, caged, or controlled", viewers might read the striped canvases as analogous to society's growing sense of collective confinement.
Selected Works: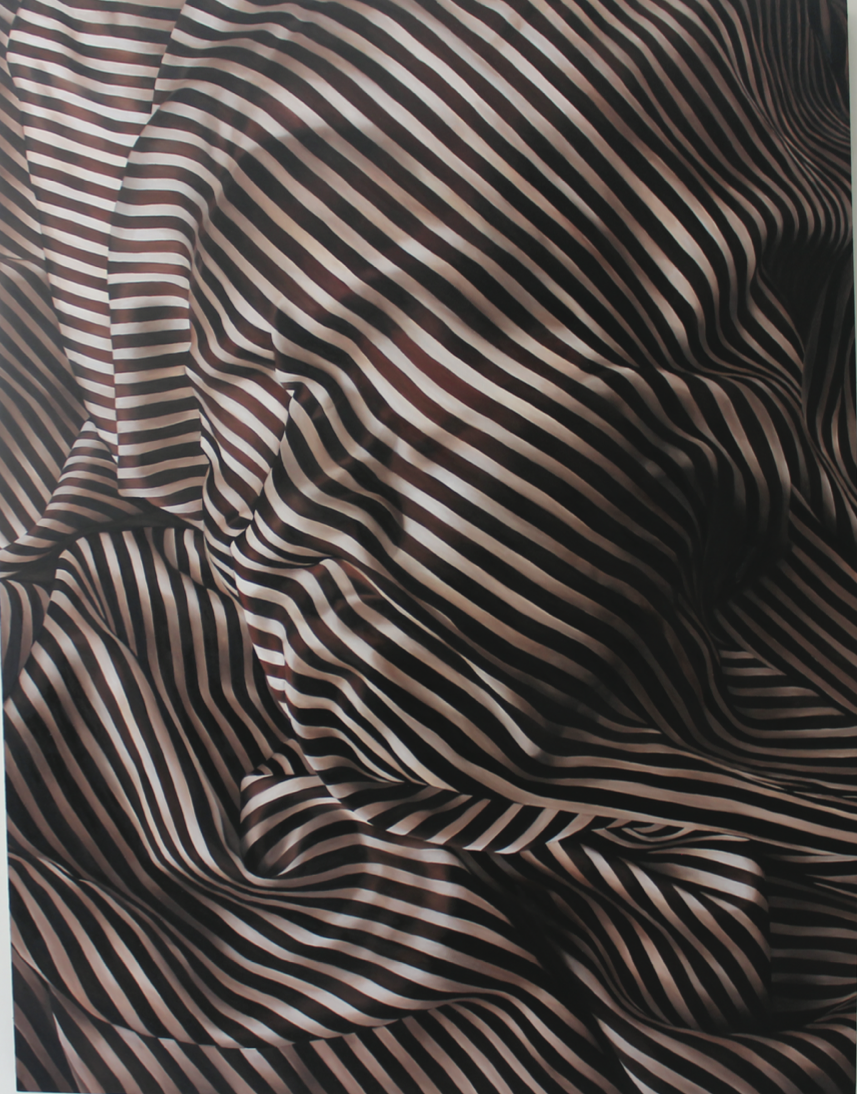 Mental State Under Pressure No.3, Oil on canvas, 121x 157 cm, 2016
Mental State Under Pressure No.2, Oil on canvas, 122x 162 cm, 2016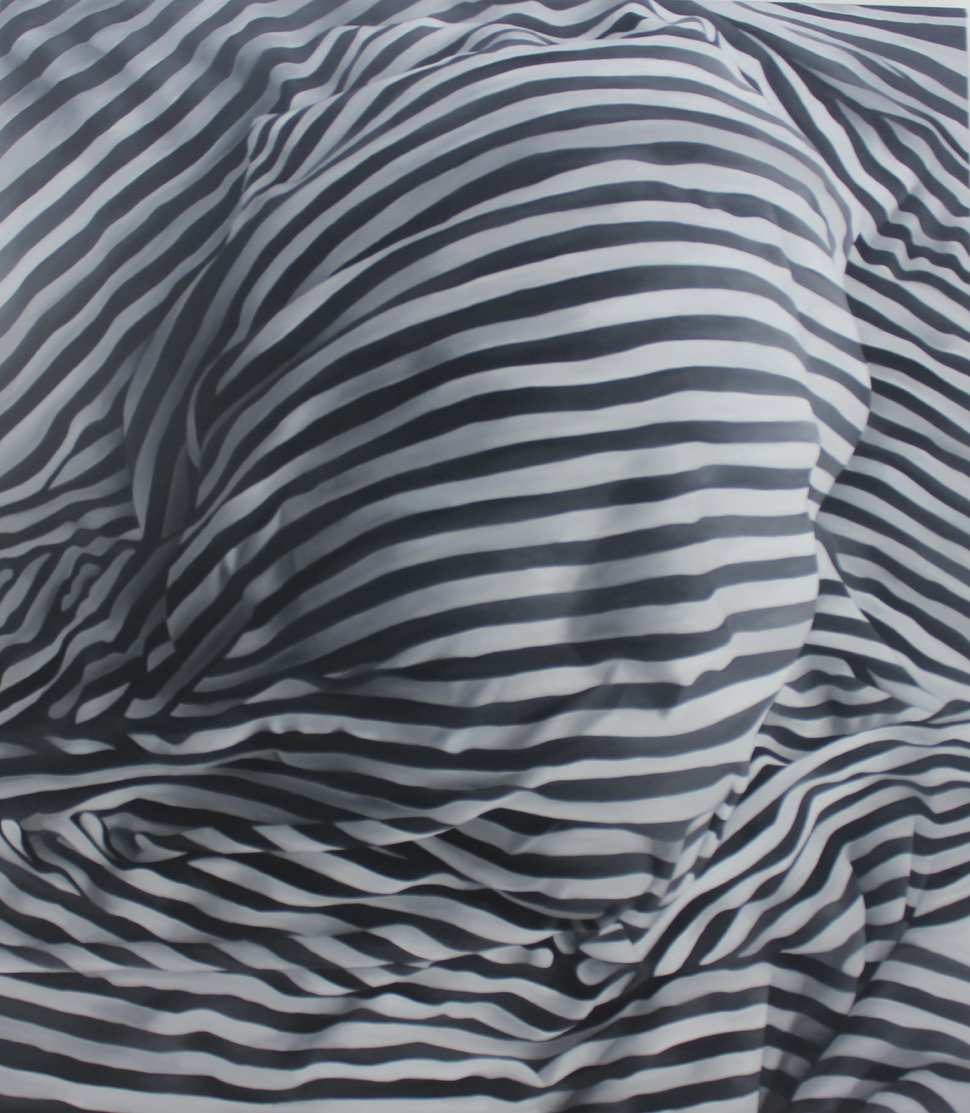 Mental State Under Pressure No.1, Oil on canvas, 140x 160 cm, 2016