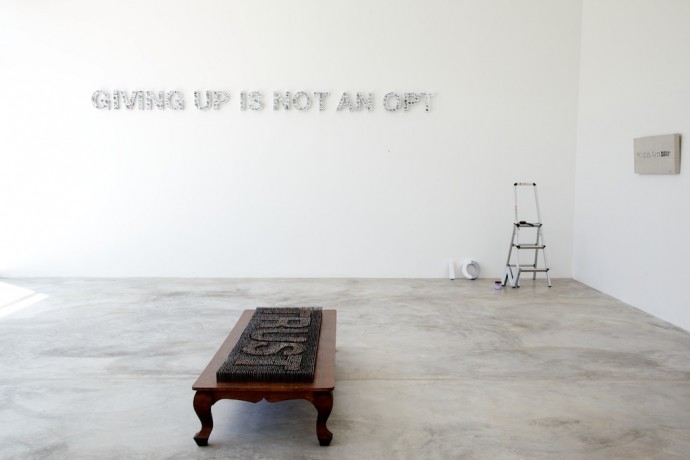 Thaillywood will consider applications only from accomplished emerging and/or established artists from around the world. Artists are selected based on an open call. If you are interested in applying to Thaillywood, please send a PDF application package to info(at)thaillywood.org that includes the following:
CV/Publications
Current contact information
Artist's Statement
Duration of stay (5 months or 1 year)
Picture of the artist
Description and/or images of recent work (up to 10)
Please provide responses to the following (1000 words or less for each):
What artistic disciplines best define your work (painting, photography, sculpture, etc.)? What types of materials do you work with? Please describe the project(s) you would like to work on while at Thaillywood.
As ThaillyKIDS is an important part of every artist's stay at Thaillywood, how do you feel about working with kids in the local community ? In what ways can you see yourself opening up your creative process to the kids in the local Thai community?
All Thaillywood artists work in local community schools about once per week—is this ok with you? Do you have any specific project ideas or concepts that you would like to share with us?
After careful consideration of every application we receive, all applicants will be notified with our decision within 2-3 months residency start date. We may contact you during our review process to discuss with you any questions we may have.
Thank you for your interest in the Thaillywood Artist Residency.